01/06/2021
Here's how long your covid vaccine can protect you? Worried on the third wave
Read in Hindi: यहां बताया गया है कि आपका कोविड का टीका कब तक आपकी रक्षा कर सकता है? तीसरी लहर पर चिंता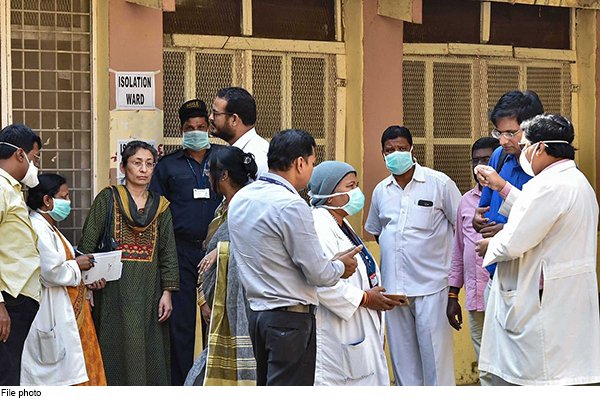 India is vaccinating lakhs of people daily against COVID-19, with the cumulative number of vaccine doses crossing 21.58 crore. India currently has approved three Covid-19 vaccines for use in the country – Covishield of Serum Institute of India, Covaxin of Bharat Biotech and Sputnik V of Russia, all of which are two-dose vaccines.
The central government has recommended an interval of 12-16 weeks for Covishield, 4-6 weeks for Covaxin and 21-90 days for Sputnik V. A person is fully vaccinated after receiving the first dose, but the big question is, how long does immunity last? News18 explains.
How long does it take to build immunity after a jab?
Dr Catherine O'Brien of the World Health Organization says that after the first dose, a good immune response begins in about two weeks. But after the second dose the immune response gets boosted, making the person's immunity even stronger.
How long does immunity last?
According to scientists, how long the immunity lasts even after both doses is not clear. Dr Katherine says we don't know yet how long immunity lasts after getting a vaccine and says it's going to take some time to know the details. "We are following people who have received vaccination to find out if their immune response is sustainable over time and for how long they are protected against disease. So we really have to wait for time to pass to see how long these vaccines last," said the WHO scientist.
However, what is known is that two doses of the Pfizer vaccine remain effective for at least six months or longer. Similarly, antibodies were found in the Moderna vaccine six months after the second shot. With the covishield vaccine administered in India, immune responses that may persist for a year or longer. "At this point, we can't say, but other vaccines that use the Oxford ChAdOx1 technology are proven to provide immune responses that can persist for a year or more," she says.
Does the new variant reduce immunity?
As new variants have been discovered worldwide and also in India, there have been reports that the vaccine's efficacy against variants including B.1.617.1 and B.1.617.2 has been revealed for the first time in India. Scientists say a third booster shot is needed after two doses.
Bharat Biotech, the company that makes Covaxin in India, has already started the trial of booster doses. The booster dose is to be given six months after the participants received their second dose in the trial, which took place between September and October 2020.
However, a report in The New York Times cites two recent studies that found immunity to the coronavirus lasts for at least a year, possibly a lifetime after vaccination. This means that a person recovering from Covid-19 and later fully immunized will not need a booster shot at all.
Can You Contact Covid Even After Vaccination?
It is important to understand that thorough immunization against Covid-19 does not guarantee protection against Covid-19 again. Since coronavirus is new and variable, it is unpredictable. Dr. Randeep Guleria, director of AIIMS, said, "This virus is very clever and keeps mutating, as far as newly emerging forms are concerned, we cannot say what protection from vaccines would be." He said that masks and distancing work against all kinds.