25/11/2021
Here's how Railways working on adopting NH model of development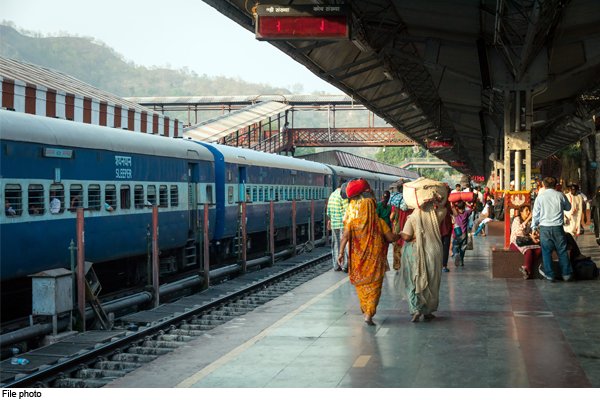 New Delhi: Indian Railways is currently working on several proposals to adopt the NH model of development to bring in private investment in track-laying and redevelopment of stations.

These projects will be executed on a Public-Private-Partnership (PPP) model, similar to the Hybrid Annuity Model (HAM) in the National Highway (NH) sector, where the government pays a portion of the project cost during the construction period and the remaining years. is distributed to developers in installments spread over. NHAI is bidding on HAM mode for highway projects.
In a recent Times Now summit, Railway Minister Ashwini Vaishnav had said that the railways now needs to bring in private investment the way India's highways sector has been opened up entirely from government funding to public-private partnerships.
He had said that his ministry is working on the bidding process for the first BOT (build-operate-transfer) project for laying a new railway line. Vaishnav had said, "And, once it's successful, I'm pretty sure it will be successful… looking at the industry response we've got so far. We are in the process of building many more kilometers of railways." will be able."
The Ministry of Railways is preparing a proposal to seek Cabinet approval for the development of 374 km Eastern Dedicated Freight Corridor (EDFC) from Sonnagar (Bihar) to New Andal (West Bengal) on the new PPP model. In this model, all the risks of private players – revenue from traffic and construction delays – will be with the government. DFCCIL will also pump 25% of the project cost during construction.
The total contract period will be 35 years, including five years as construction period. The private player will be responsible for design, finance (75% of the project cost), construction, operation and maintenance for the contract period and will then transfer the project to DFCCIL.
The private player will quote annuity or installment for maintenance and operation period for 30 years after construction. The payment of annuity will be linked to his performance and if the performance is not as per the norms of the contract, he will get less annuity.
Similarly, for the redevelopment of New Delhi and Chhatrapati Shivaji railway stations, the Ministry of Railways will go for the hybrid BOT model. In these cases, 40% of the project cost will be paid by the Railways during the construction period and the remaining 60% will be paid in installments to private players as assured returns over the next 26 years.