26/01/2022
Republic Day: Here's special on Rajpath, for the first time 75 planes will see fly past
Anmol Kumar New Delhi: This time the Republic Day Parade will be very special. For the first time in history, 75 aircraft will have a fly past in the parade. The Defense Ministry said that a grand flypast cultural display of 75 aircraft, a display of 10 scrolls of 75 meters in length and 10 large LED
New Delhi: This time the Republic Day Parade will be very special. For the first time in history, 75 aircraft will have a fly past in the parade. The Defense Ministry said that programs like a grand flypast cultural display of 75 aircraft, display of 10 scrolls of 75 meters in length and installation of 10 large LED screens will be for the first time in the Republic Day parade. Apart from this, this is the first time that there will be no foreign guests on Republic Day.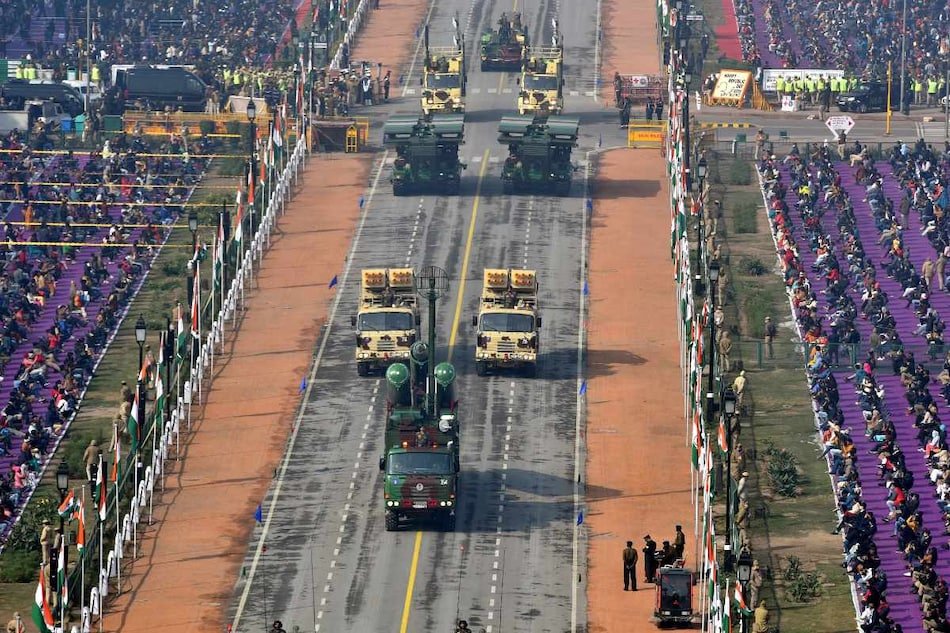 The Ministry of Defense said in a statement that the Republic Day Parade-2022, being held in the 75th year of India's independence, is being celebrated across the country as the Amrit Mahotsav of Independence. For the first time, 75 aircraft of the Indian Air Force will be seen as part of the Azadi Ka Amrit Mahotsav, the most awaited segment of the Grand Finale and Parade.
According to the ministry, for the first time, the Indian Air Force has collaborated with Doordarshan to show the video of the cockpit during the fly-past. Old and present modern aircraft like Rafale, Sukhoi, Jaguar, Mi-17, Sarang, Apache and Dakota display various combinations (formations) including Rahat, Meghna, Eklavya, Trishul, Tiranga, Vijay and Amrit in the fly past, the statement said. do.
For the first time, 10 scrolls of 75 meters in length and 15 feet in height will be displayed on the Rajpath during the parade. They (scrolls) were prepared during the Kala Kumbh event jointly organized by the Ministries of Defense and Culture. These scrolls were painted in two phases at Bhubaneswar and Chandigarh by over 600 eminent artists and young artists from across the country.
For the first time, the artists performing during the cultural program in the parade have been selected through a nationwide competition, the ministry said. It said the competition Vande Bharatam started at the district level with the participation of around 3,870 dancers in 323 groups, with the performers reaching state and zonal level events over a period of two months in November and December.
The Defense Ministry said that 10 large LED screens will be installed on either side of the Rajpath in numbers of five each for better viewing of the parade. Footage from the last Republic Day parade, short films on armed forces and films based on stories from various events related to the pre-Republic Day Parade-2022 will be screened before the parade.
About Author
CoCo