18/10/2020
Here's what Big Bull Harshad Mehta's family is up to these days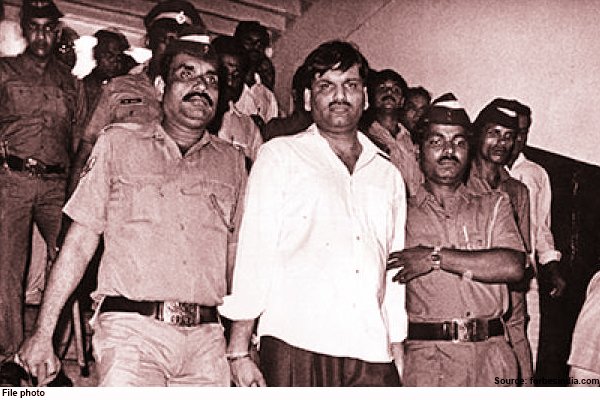 Everyone will remember the stock market scam in the 1980s-90s and Harshad Mehta, the scamster. Harshad Mehta, who was called the uncrowned king of that time, will do a scam of several thousand crores, hardly anyone would have even thought. Let us tell you that Harshad Mehta, who scammed about 4,000 crores in 1992, now a web series related to this scam has also been released on Sony Liv. This series, its lead character Prateek Gandhi, has also been praised by the people. Well, you can watch the web series anytime, but today we will tell you what happened to his family after the death of Harshad Mehta.
Please tell that Harshad Mehta died in police custody in 2001, but his family had to fight a long legal battle after that. After a 27-year legal battle, the Income Tax Tribunal finally rejected and acquitted the Rs 2,014 crore tax demand made in February 2019 from the late Harshad Mehta, his wife Jyoti and brother Ashwin.
In 2019, Harshad's wife also won a case against stockbroker Kishore Janani and Federal Bank. Kishore, who owed Harshad Rs 6 crore since 1992, was ordered by the court to return his wife Jyoti with 18 percent interest.
Harshad's brother Ashwin Mehta earned a law degree and is now practicing in the Mumbai High Court as well as the Supreme Court. He single-handedly fought several court cases and paid nearly Rs 1,700 crore to banks to clear his brother's name. He was Harshad's lawyer as well as a stock broker in his firm.
The cases against him were over after the death of Harshad Mehta, but Ashwin Mehta continued to fight a legal battle until 2018, until a special court acquitted him in a case of cheating the State Bank of India.
There is no confirmed information about Harshad's son Atur Mehta. According to a Business Standard report, Harshad's son Atur Mehta gained public attention in 2018 when he bought a significant stake in BSE-listed textile company Fair Deal Filaments.
However, Harshad Mehta's story is very interesting. There are many aspects of his life, to understand which you can watch web series or read about them. But one thing is clear that the Harshad Mehta scandal will remain a matter of curiosity for the people. In this, the biggest feature in the scandal was that such a big scandal happened under everyone's nose and nobody even got a clue.
Biggest 12 financial scams in india to be remember
Click following links for more about family and associates of Harshad Mehta.
3 Biggest Scams of Indian stock exchange market
Here's what Big Bull Harshad Mehta's family is up to these days
Here's what Big Bull Harshad Mehta's son is up to these days
Here's what Big Bull Harshad Mehta's wife is up to these days
Here's what Big Bull Harshad Mehta's heroin Sucheta Dalal is up to these days
Here's what Big Bull Harshad Mehta's brother is up to these days
Bachchan Starrer : The Big Bull is set to be release in early 2021
Scam 1992: Sucheta Dalal role was a turning point for her career: Shreya Dhanwanthary
Also read in Hindi: हर्षद मेहता कांडः जानिये, शेयर मार्केट के सबसे बड़े घोटालेबाज का परिवार आजकल क्या कर रहा है?