New Delhi: Prime Minister Narendra Modi has laid the foundation stone of the new Parliament building. It is being told that Rs 971 crore will be spent in making this building. But do you know who has designed the building on which the Modi government is spending so much money?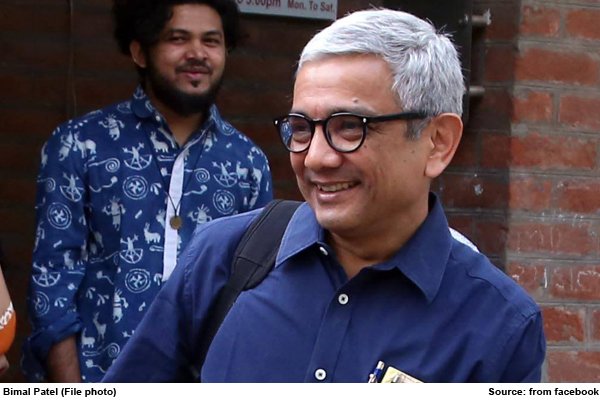 The Modi government has selected Dr. Bimal Patel of Gujarat for the construction of the new building of the Parliament House. He has 35 years of experience in this work which includes many government buildings. Dr. Patel is the President of CEPT University in Ahmedabad. His company HCP Design, Planning and Management Pvt Ltd has worked on many big projects of Gujarat Government and Central Government.
Has received many honors including Padma Shri
Dr. Bimal Patel, who designed the new Parliament House, has been awarded the Padma Shri award in the field of Architecture and Planning in the year 2019. Apart from this, Dr. Patel has also received honors like World Architecture Award (2001). Urban Planning and Design (2002), Aga Khan Prize for Architecture (1992).
Gujarat High Court was designed in 1992-1994
The name of Gujarat High Court is also included in the buildings built by Dr. Bimal Patel. The Gujarat High Court with 33 court rooms built on the Sarkhej-Gandhinagar highway is the design of Dr. Patel.
Designed by Reserve Bank of India, Ahmedabad
Dr Patel's company HCP Design also designed this Reserve Bank of India building in Ahmedabad between 1971 and 1975.
1986-1987 Renovated Eden Gardens Stadium
Who does not know the famous Eden Garden Stadium in Kolkata. Dr. Bimal Patel took over the renovation project of the Eden Gardens Stadium for the 1987 World Cup. In this the stadium capacity was increased from 40,000 to 100,000.
Kankaria Lake Redevelopment 2006-2009 Project also named after him
This picture is of the historic Kankaria Lake in Ahmedabad. Its foundation was laid by Sultan Ahmed Shah in 1941. After which in 2006 the Ahmedabad Municipal Corporation entrusted the work of redevelopment of this lake to the team of Dr. Patel.