28/11/2021
Here's who was Jyotiba Phule, the Mahatma whom Babasaheb Ambedkar considered as his Guru
Before Mahatma Gandhi, Mahatma Jyotiba Phule is counted among the greatest social reformers. He fought throughout his life against social evils like untouchability, illiteracy, atrocities on women.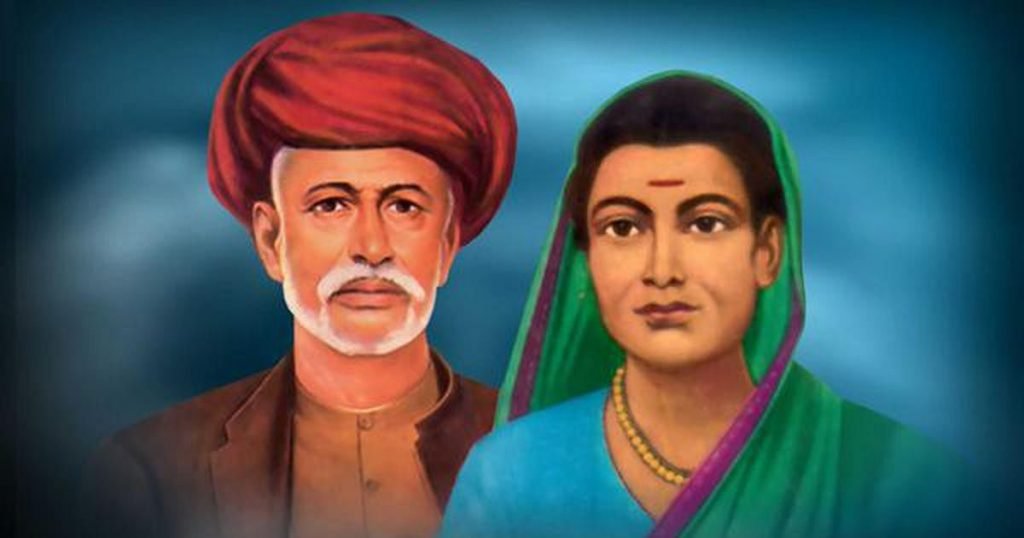 Mahatma Jyotiba Phule was born on April 11, 1827 in Pune. His full name was Jyotirao Govindrao Phule. His family worked as a gardener. That is why the surname 'Phule' was added to his name. His father's name was Govindrao and mother's name was Chimnabai. When Jyotiba Phule was just one year old, her mother passed away. After which he was brought up by a woman named Sagunabai.
Jyotiba Phule's early studies took place in Marathi. In 1840 he married Savitri Bai, who later emerged as a great social worker. Together they made many efforts for the upliftment of Dalits and women. Together they opened the first girls' school in 1848 to connect women to education.
Jyotiba Phule
To provide social justice to the poor and downtrodden, Jyotiba Phule founded the 'Satyashodhak Samaj' in 1873. In view of his struggle for social justice, he was given the title of Mahatma in 1888.
How did you get inspired
In 1818 the 'Bhima-Koregaon War' took place between the Marathas and the British. The British won this battle. It is said that soldiers of the Mahar community, considered untouchables, participated in large numbers in this battle as a fight for their identity from the British side.
However, even after this, nothing much changed in the life of Dalits. Gradually Christian missionaries connected him with education. It is said that when Jyotirao was 7 years old, he started going to school. But, due to social pressure, his father was compelled and he had to leave his school.
After leaving school, Jyotiba started helping her father in farming. But, his curiosity and talent convinced the Urdu-Persian scholar Ghaffar Baig and the Christian priest Lijit, and they persuaded Govindrao to send their son to school. Govindrao also obeyed him and thus Jyotiba Phule's studies resumed.
Since his early education was done in Marathi only. In 1847 he joined the English School under the Scottish Mission. Due to which he realized the power of modern education and the idea of ​​justice and liberty made a home in his heart and mind. Now they started looking for logic and justice in everything.
Jyotiba Phule and Savitribai Phule
Jyotiba Phule realized that if Dalits and women in India want to progress, there is no alternative but education. Under this idea, he first connected Savitribai Phule with education and made him realize that both men and women are equal. Both of them got full support of many companions like Sagunabai, Fatima Sheikh in this campaign.
To take this idea to the ground, he opened the country's first girls' school in 1848 and openly challenged religious texts for justice to the oppressed community for thousands of years. In this way Savitribai Phule became the first female teacher not only of this school but of the whole country.
Jyotiba Phule, originally written in Marathi in 1873, in his book 'Ghulamgiri', attacked the false conceit of religious texts, gods and goddesses and feudal forces, asking Shudras to renounce inferiority complexes, to live their lives with themselves. was called to live. -respect. inspired to. In this book he logically strikes at the ideas that give rise to discrimination between human beings.
Also, Jyotiba Phule's view on women's education was, "Men have deprived women of education simply because they can never understand their rights."
Jyotiba Phule not only tried to connect women with education, but also built ashrams for widows, fought for their remarriage and made people aware about child marriage.
However, after years of struggle, he realized that if Dalits and women were to be integrated into the mainstream, the evils would have to be eradicated by attacking the systems that gave the caste system a religious and spiritual basis. Therefore, on 24 September 1873, he founded the 'Satyashodhak Samaj'.
Its basic objective was to redefine society by opposing all mythological beliefs.
Bhimrao Ambedkar considered Jyotiba Phule as his guru.
In 1891, just a few months before the birth of Bhimrao Ambedkar, Mahatma Jyotiba Phule had said goodbye to this world. But, Dr. Ambedkar, the architect of the Constitution, considered Jyotiba Phule as his third guru along with Mahatmas like Buddha and Kabir.
Ambedkar in his book 'Who were the Shudras?' Dedicating Jyotiba Phule wrote, "He aroused the lower caste people in Hindu society against the spirit of slavery of the upper caste and called the establishment of social democracy more important than this. Gaining freedom from British rule. This book is by Mahatma Phule. Regards dedicated in memory.
Apart from Dalits and women, Jyotiba Phule also gave a new discourse to the problems of the farmers. In his book 'Kisan Ka Koda' written in 1882, he has depicted the plight of the farmers.
He writes in the book, "The British officers, under the influence of Brahmins, run away from their responsibilities and they, along with Seth and moneylenders, exploit the farmers and extort money from here to their country Europe. The helpless farmer keeps on tolerating everything."
After the passing of Jyotiba Phule on 28 November 1890, his wife Savitribai Phule took over the responsibility of 'Satyashodhak Samaj' and continued her fight for social change.
In fact, in the context of social justice, the path shown by 'Satya Shodhak Samaj' is relevant even today after nearly 150 years.