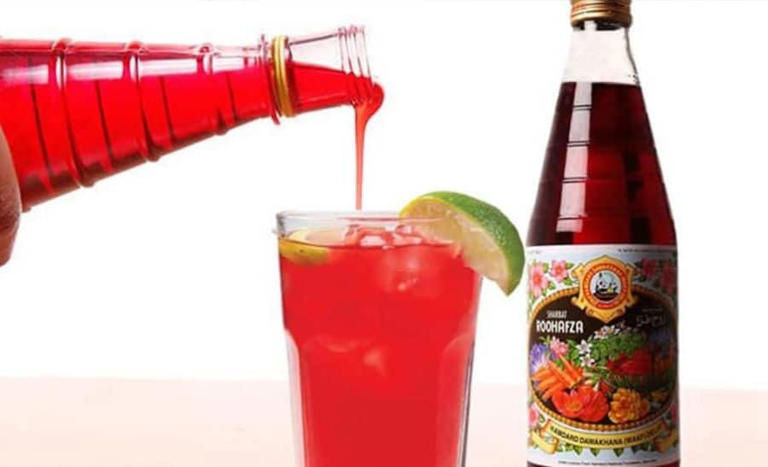 New Delhi: The Delhi High Court has ordered Amazon to remove a beverage product manufactured by a Pakistani firm by the name "Rooh Afza" from its platform in India. Rooh Afza is a popular refreshment drink in northern India and has long been used in homes to ward off the summer heat.
The High Court passed the order on September 7 after receiving a petition by Indian social welfare NGO Hamdard National Foundation. The petitioner argued that some of the "Rooh Afza" listed on the Amazon Indian platform site are not manufactured by Hamdard Laboratories (India) but by Pakistani firms. And most importantly, the details are not mentioned on the packaging.
The court said, "'Rooh Afza' is a product which is being consumed by the Indian public for more than a century now, and its quality standards are subject to the applicable rules laid down by the Food Safety and Standards Act and the Legal Metrology Act. It is surprising that an imported product is being sold on Amazon without disclosing the full details of the manufacturer."
What is Rooh Afza?
Rooh Afza, a household name in northern India, is a popular refreshment drink used to ward off the wrath of the summer heat. This syrup was first invented by Hakim Hafiz Abdul Majeed who was a practitioner of Unani medicine. It was first sold in 1907 in Old Delhi.
Once united India was divided into India and Pakistan, one of Majeed's sons remained in India, while the other moved to Pakistan.
The two brothers set up factories in each country – the Hamdard Foundation in India and the Hamdard Laboratories in Pakistan. Both of these produce the same product Rooh Afza. Today Hamdard National Foundation is the manufacturer of Rooh Afza in India whereas Hamdard Laboratories has produced the same product Rooh Afza for Pakistan.
Issue with Rooh Afza
According to Hamdard India, the company earns a major part of its revenue through product sales under the name Rooh Afza. Allowing Pakistan-made Hamdard Rooh Afza to be listed would take away a major chunk of Hamdard India's revenue. This is a huge loss of revenue.
Also, Pakistan made products under the Rooh Afza brand lack contact details of the manufacturers, which makes it difficult to contact the owner at the time of need. Also, customers get confused to differentiate between Indian and Pakistani manufacturers. If customers see Pakistan made Rooh Afza on Amazon India, they will unknowingly buy it instead of India made Rooh Afza.