30/12/2021
Here's why Jhansi railway station has been named 'Veerangana Laxmibai Railway Station' in honor of the great martyr
The Uttar Pradesh government has changed the name of Jhansi railway station to 'Veerangana Lakshmibai Station' after Rani Lakshmibai.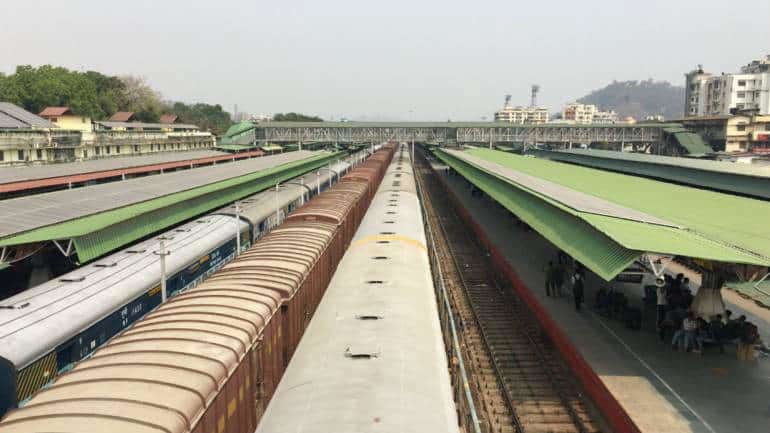 This announcement was made by UP Chief Minister Yogi Adityanath in a tweet in Hindi on Wednesday.
He wrote, "Jhansi Railway Station will now be known as 'Veerangana Lakshmibai Railway Station'."
Shivam Sharma, Chief Public Relations Officer, North Central Railway said that a notification to this effect has been issued by the UP government and the railways have started preparations to implement the change.
The notification said the station was renamed after "no objection" given by the home ministry in a letter dated November 24, 2021.
Earlier Mughalsarai railway station was renamed as Pt. Deen Dayal Upadhyay Junction and Faizabad railway station as Ayodhya Cantt.
Since coming to power, the Adityanath government has changed the names of several establishments, including Faizabad and Allahabad districts, which were renamed Ayodhya and Prayagraj respectively.
Rani Lakshmibai also known as Rani of Jhansi, was an important figure in the Indian Rebellion of 1857. She is considered one of the greatest freedom fighters of India.
Here's Rani Lakshmibai contribution to the freedom struggle
Rani Lakshmibai was born on 19 November 1835 in the city of Varanasi. She was named Manikarnika Tambe and her surname was Manu. His father was Moropant Tambe and his mother was Bhagirathi Sapre (Bhagirathi Bai), who hailed from modern Maharashtra.
Her mother died at the age of four. Her father was a war commander under Peshwa Baji Rao II of Bithore district. She was educated at home, was able to read and write, and was more independent in childhood than other people her age; Her studies included shooting, horse riding, fencing which was contrary to the cultural expectations for women in Indian society at that time.
At the age of 7, she was married to Maharaja Gangadhar Rao of Jhansi in 1842.

After marriage, she came to be called Lakshmibai.

Their son Damodar Rao was born in 1851. But he died four months later.

Gangadhar Rao died in 1853. Before he died, he adopted his cousin's son Ananda Rao, who was renamed, Damodar Rao.

Contribution of Rani Lakshmibai in Indian Freedom Struggle

Rani Lakshmi Bai was known for her outstanding bravery which was an important name in the freedom struggle against the British. This section throws light upon his major activities done against the British Government to fulfill the dream of a free India.
Here's you must know about Rani Lakshmibai's role in the Revolt of 1857
Lord Dalhousie (born April 22, 1812) sought to capture Jhansi when the Maharaja died applying the doctrine of death as the king had no natural heir.
Accordingly, the queen was given an annual pension and was asked to leave the fort of Jhansi.
The Revolt of 1857 broke out in Meerut and Rani was ruling Jhansi as regent for her minor son.
British forces under the command of Sir Hugh Rose arrived in 1858 with the intention of capturing Jhansi Fort. He demanded that the city surrender to her or else it would be destroyed.
Rani Lakshmibai refused and declared, "We fight for freedom. In the words of Lord Krishna, if we are victorious, we will enjoy the fruits of victory, if we are defeated and killed in the battlefield, So we will surely earn eternal glory and salvation.
The battle went on for two weeks where the queen heroically led her army of men and women against the British. Despite the daring battle, Jhansi lost the battle.
The queen fled to Kalpi on a horse with her infant son tied on her back.
Along with Tatya Tope and other rebel soldiers, the queen captured the fort of Gwalior.
Later, she moved to Morar, Gwalior to fight the British.
On 18 June 1858, at the age of 23, Rani Lakshmibai died while fighting in Gwalior. She was drafted as a soldier when she died.
Heritage
Sir Hugh Rose has remarked, "Notable for her beauty, shrewdness and perseverance, she was the most dangerous of all rebel leaders. The best and bravest."
Rani Lakshmibai became a symbol of resistance against British rule for later nationalists in India.
She will always be remembered as a great martyr who laid down his life for freedom. She is the epitome of courage, valor and female power.
Where Rani Lakshmibai fought her last battle?
Lakshmibai, accompanied by her son Damodar Rao, escaped from Jhansi one night and reached Kalpi where she joined forces with Tatya Tope. Here, they captured the city and set out to defend it. On 22 May 1858, the British attacked Kalpi and Lakshmibai and Tatya Tope were defeated.
What is Rani Lakshmi Bai famous for?
In 1858, Rani Lakshmibai, also known as the Rani of Jhansi, died fighting the British colonial rulers at a place called Kota-ki-Sarai near Gwalior. She was one of the first women freedom fighters of India who revolted against the British in 1857.