26/05/2021
Here's why Koo announced $ 30 million fundraising: Twitter under fire
Read in Hindi: यही कारण है कि कू ने $ 30 मिलियन के धन जमा की घोषणा की: ट्विटर को हटा दिया जाएगा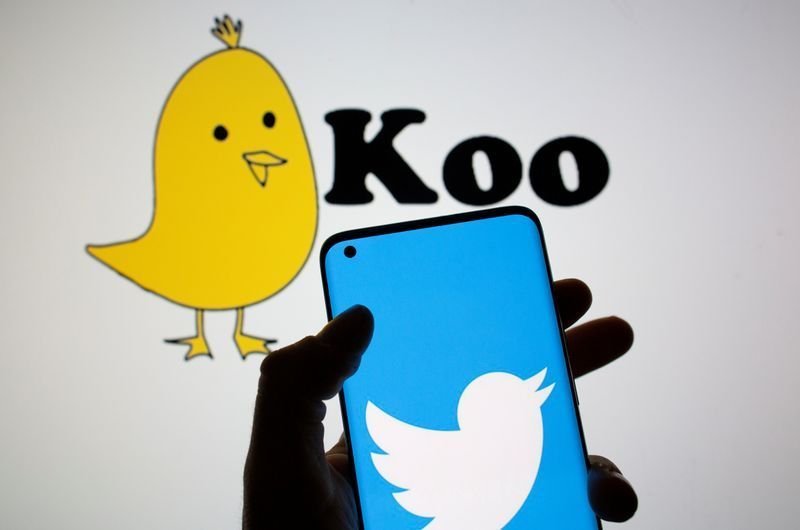 Koo has raised $ 30 million in Series B funding. Tiger Global has led the investment round with existing investors Excel Partners, Kalari Capital, Bloom Ventures and Dream Incubator. IIFL and Mirae Assets are the other new investors who have come on the cap table with this round.
Here's why fundraising time important while the fundraising deal may have been closed earlier, the announcement comes in the backdrop of Twitter India's new skirmish with the Indian government. Notably, earlier this week, the Delhi Police sent a notice to Twitter India regarding the investigation of a complaint about an alleged 'COVID toolkit'.
The Delhi Police on Monday sought clarification on Twitter regarding a tweet by BJP's Sambit Patra about an alleged toolkit released by the Congress party, which the microblogging site had tagged as "manipulation media". According to Twitter, it may "label tweets that contain media (video, audio and images) that have been misleading or coined".
In addition, Koo appears to be among the few social networking players who have followed the newly announced IT rules – the deadline for doing so is on Wednesday.
Here's Tiger Global supported Koo and Tiger Global has been one of the leading investors in the Indian startup ecosystem, which has supported 20 unicorns of India including Flipkart, Ola, RazerPay, CRED, etc. In the latest funding spree, Tiger is supporting startups such as global messaging platform Guptup. ShareChat, and is reportedly in talks to fund the Indian social network Kutumb. Along with Koo, Tiger Global has invested in a company with 6 million downloads (up from 3 million in February) and is backed by the leaders of the Indian government and the ruling BJP. Koo also offers the ability to post in other languages ​​such as Marathi, Tamil and Kannada in addition to English and Hindi.
Koo is getting help with fundraising, In a statement, Koo said the new round of funding will be used primarily to strengthen engineering, product and community efforts in Koo in all Indian languages.
Umeya Radhakrishna, Co-Founder and CEO, said: "We have an aggressive plan to grow into one of the world's largest social media platforms in the next few years. Every Indian is excited to get us there soon.Tiger Global is the right partner to have on board to realize this dream."
Koo, another Indian version of Twitter, has gained some prominent followers in recent times, including ministers Ravi Shankar Prasad, Piyush Goyal and Madhya Pradesh Chief Minister Shivraj Singh Chauhan. Koo's rise came when Twitter is currently at loggerheads with the Indian government over blocking and unblocking accounts linked to the anti-farmer protests.
"We have started working on this app from November 2019. We wanted to get the voice of Indian language speakers on the Internet. Current platforms focus on English speaking at 1 per cent. We launched in March 2020, which coincided with COVID, "Koo CEO and co-founder Unmaye Radhakrishna told indianexpress.com on a call.
While RS Prasad already has a verified handle on Koo and joined the app in February, Goyal announced on Twitter that he was also present on Koo, and asked his followers to "share our thoughts and opinions on Koo Asked to "exchange". Chauhan also tweeted that he is present on the Koo website. Koo is not only a minister, but also departments like Telecom, IT, India Post, Central Board of Direct Taxes and Customs and MyGovIndia. Isha Foundation's Jaggi Vasudev, former cricketers Javagal Srinath and Anil Kumble have also joined the stage.
Koo is a micro-blogging platform similar to Twitter. It is available as a website and on the iOS and Google Play stores. You can publicly post opinions on Koo and follow other users as well. A feed shows posts from other users. The character limit for a ' Koo' is 400. One can sign up for Koo using their mobile number. Users also have the option to link their Facebook, LinkedIn, YouTube and Twitter feeds to Kuo profiles.
Anyone can post audio or video-based posts. A 'koo' also lets users rely on hashtags, similar to Twitter. A user can also tag someone else in their post using the @ symbol, which again is similar to Twitter. Koo also has the option to post polls, share photos and videos.
Koo is created by Bombin Technologies Private Limited, a Bangalore based private company incorporated in 2015. According to the description, the company is involved in "other computer-related activities [for example for the maintenance of other firms' websites / for the creation of multimedia presentations". For other firms etc.] "
The Kuo app won the Atmanibhar App Innovation Challenge, along with other India-made apps such as Zoho and Spark, as well as the local version of Tickcock. The co-founder and CEO of the Kuo app is Unmaye Radhakrishna, who holds an MBA degree from IIM, Ahmedabad and an engineering degree from the National Institute of Technology, Karnataka as per his LinkedIn profile. According to the CEO, the app has been downloaded more than 3 million times so far.
Koo is an India-based app and focuses on allowing people to post in their language. When you are signing up, it allows you to choose from Indian languages ​​at the time of setup. However, you can choose only one language. For example, I could not choose both Hindi and English as an option. Currently supported languages ​​are English, Hindi, Kannada, Telugu, Tamil Marathi, Bengali, Malayalam, Oriya, Punjabi, Assamese and Gujarati.
According to Radhakrishna, users will be able to find topics around the language of their choice, follow people in their spoken language. He also mentioned that because typing in regional languages ​​can be painful for Indian users, the app has the option of audio and video posts to make things easier.
He also confirmed that at any one point, the app will provide a single language experience for users.
The Kuo website notes that only 10 percent of India speaks English and "approximately 1 billion people in India do not know English." The website states that "Most of the Internet has been in English. Koo is an attempt to raise the voice of these Indians. They can now participate in the internet in their mother tongue by listening to the views of some of the fiercest Indian minds and sharing their thoughts in their minds Can also be said about.

Content policies on Koo
'We are an independent expression platform. There will be exceptions when there is danger of life, there is danger of mob violence. Those are the things where we will follow the law of the country, "said Radhakrishna, adding those posts should not harm anyone's life.