06/06/2022
Here's Why Nupur Sharma expelled from BJP for controversial remarks on Prophet Mohammad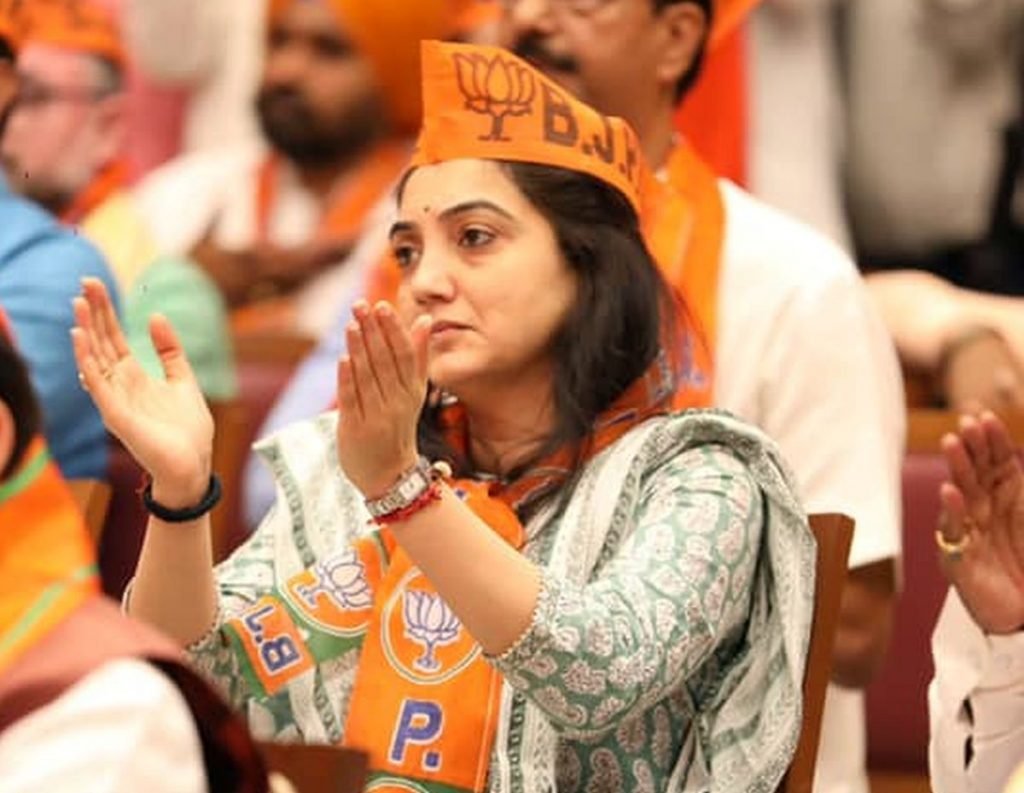 BJP leader Nupur Sharma, who was suspended from the party for her controversial religious remarks, was the spokesperson and leader of the ruling Bharatiya Janata Party. She recently sparked a major controversy with her controversial statement on the Islamic God Prophet Mohammed during a televised news debate. His remarks led to violence in Uttar Pradesh's Kanpur on Friday.
Nupur Sharma, a graduate of Delhi's Hindu College, is a graduate in Economics and Law. She did her LLM from the London School of Economics and has been active in politics since her college days.
Sharma was also the President of Delhi University Students Union (DUSU) on Akhil Bharatiya Vidyarthi Parishad (ABVP) ticket and his political journey started with these organizations.
Nupur Sharma, who has been a prominent face of the BJP, held several important positions in the party. Some of these departments include members of the National Executive Committee of the youth wing of the BJP, BJYM's national media co-in-charge, members of the BJP's Youth Action Committee and members of the BJP Delhi's State Executive Committee.
She was also the youth ambassador for Teach for India (affiliated with Teach for America).
In 2015, Sharma was selected to contest the Delhi Assembly elections from the New Delhi constituency on a BJP ticket against Chief Minister and Aam Aadmi Party (AAP) chief Arvind Kejriwal. However, Kejriwal defeated him.
Nupur Sharma withdraws her statement on Prophet Mohammed, says it was a response to Mahadev's 'disrespect and constant insult'
BJP spokesperson Nupur Sharma withdrew her statement. Earlier, BJP Nupur Sharma had suspended from the primary membership of the party. In a written statement claiming to have withdrawn her statement, Ms Sharma said that if my words have hurt the sentiments of people of any religion, then I will withdraw that statement. I have been participating in TV debates since long time.
Saudi Arabia Joins Arab Countries To Condemn BJP Leader Nupur Sharma's Controversial Remarks Against Prophet Mohammad
Saudi Foreign Ministry tweeted, "The Ministry of Foreign Affairs expresses its condemnation and condemnation of the statements made by the spokesperson of the Bharatiya Janata Party, in which the Prophet Mohammed was insulted, peace and blessings be upon him." With this, Saudi Arabia has become the fourth country after Qatar, Iran and Kuwait to condemn the statement made by Nupur Sharma against the Prophet.
The ministry also stressed the "permanent rejection of prejudice" against any Islamic symbols and reiterated the state's position for "respect for beliefs and religions". It also rejected anything that breeds prejudice against "all religious figures and symbols".