12/12/2021
Here's why smugglers eye on non-venomous sand boa? What makes this species priceless?
It remains a mystery why the red sand boa is so popular in trafficking circles. Some believe that it has supernatural powers. The snake is known as mandul/mandul or du-tondya (two-faced), scientific name is Erics johnii. It is also known as a double engine, as its head and tail give a similar appearance. The snake is found in India, Iran and Pakistan.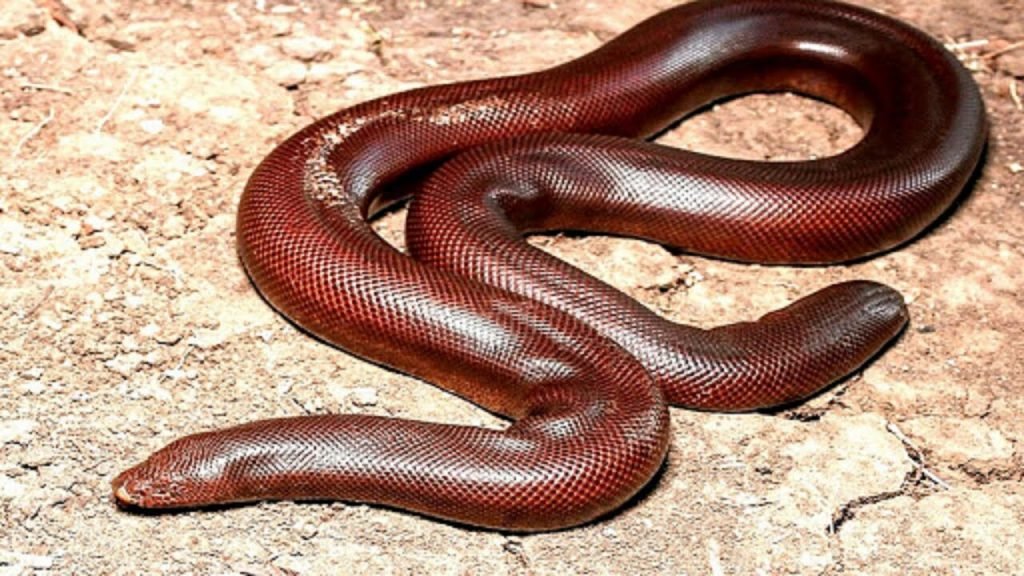 The snake is a burrowing species and prefers loose sand that crumbles easily, in which it remains buried underground. It feeds on rodents, geckos and frogs and some species feed exclusively on other snakes. The most important feature of this snake, which makes it more popular and safe, is that it is non-venomous.
These species are protected in India under the Wildlife Protection Act, 1972. Poaching, trade attracts sections 9, 11, 39, 48 and 51 of the Wildlife Protection Act as well as other relevant sections of the Prevention of Cruelty to Animals Act 1960, if they have caused harm.
Advocate Pawan Sharma and Honorary Wildlife Warden, Founder and President, RAW (Reskin Association for Wildlife Welfare) Mumbai says, "Snake is found in many parts of our state, especially in the Western Ghats and around Nashik, Malegaon and Dhule. In my career of 16 years, I have seen its price ranging from Rs 2 lakh to Rs 2 crore.
He further says, 'Smugglers or tantriks tell people that a snake weighing 2 to 2.5 kg attracts wealth and luck. So, the farmers who catch these snakes eat them, and we have found bolts and stones inside the snake's body. They die soon."
A tantrik says, "Many people believe that this snake has supernatural powers that can bring them not only luck, but also wealth and prosperity in their business. Some people believe that the backbone of the sand boa is useful for vashikaran [enchanting someone]. Apart from this, it is also believed that if proper rituals are followed, the snake can generate 'wealth rain'."
It is also claimed that snake secretions can be used to gain strength for sex life and to cure AIDS. But medical science has not yet proved it.
Therefore, the snake remains at the center of smuggling and illegal trade. Mumbai Police arrests hundreds of such touts every year. Recently retired senior inspector Sanjay Surve, who spent most of his service in the crime branch, says, "Usually middlemen are caught who eat. There is no fixed supply chain or racket as snakes are found in abundance. Those who are in trouble in trading fall prey to these touts."
Many potential buyers are robbed on the way to buy the snake. "Recently, a buyer was robbed during the journey. However, when we got this information and we reached out to him, he refused to register the complaint for fear of being defamed," says a senior police officer.
Sunish Subramaniam, Honorary Wildlife Warden, Founder, Plant and Animal Welfare Society (PAWS-Mumbai), says, "The root cause of this illegal trade is cost above 20 lakh each.