A lake was formed at this point, where the glacier broke and fell into the Rishiganga River before slipping further and a catastrophic accident occurred near the Tapovan tunnel in Chamoli district of Uttarakhand.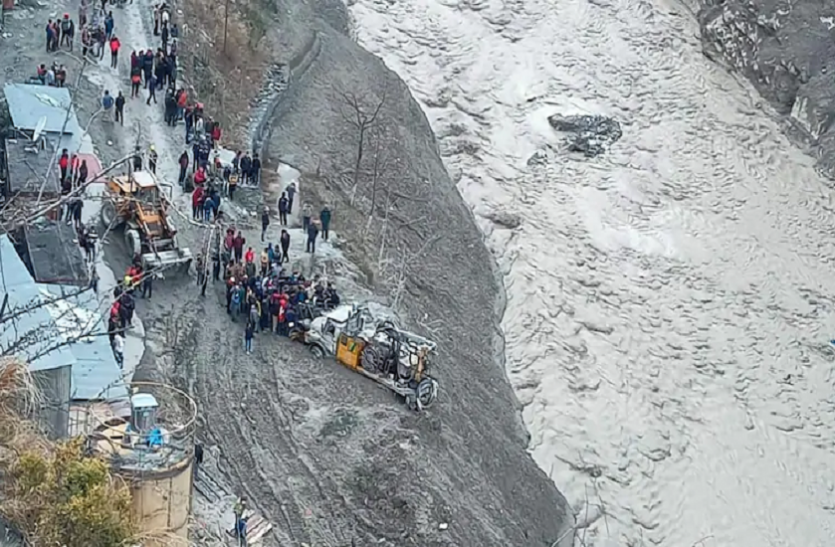 Rescuers were put on alert after geologists at Hemwati Nandan Bahuguna Garhwal University (HNBGU), who are conducting research in Reni village, said a new water body revealed visible footage and could lead to flooding again is. Rescuers halted operations for some time due to increased water levels in the Rishiganga River. So far, 36 bodies have been recovered while around 170 people are still missing.
A lake is now being forming in the upper area of ​​Raini village. Chief Minister Trivendra Singh Rawat says that his government is aware and is watching it through satellite. So far, the condition of the lake, needs to be careful, there is no need to panic, it is about 400 meters long. Depth is not yet estimated. Due to the debris from the sage Ganga, this lake has been formed, now it is 12 meters high, but how much water there is, it is not estimated yet. Teams of scientists are also going there and it is also an effort to air-drop some people there. Experienced trained people are monitoring for this formation of the lake.
"There is a possibility that water is accumulating above Raini village near Tapovan area. Several airstrikes have been carried out. An 8-member SDRF team sent on foot today to assess the situation. Further action to be taken after the assessment, Riddhim Agarwal DIG SDRF told to the news agency.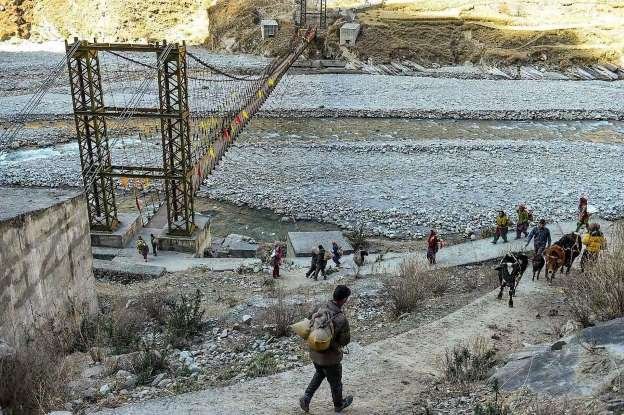 Uttarakhand: Construction of ITBP bridge to connect villages cut off in disaster
The rescue operation entered the sixth day today as agencies began drilling through debris in the Tapovan tunnel to establish contact with more than 30 people trapped after an avalanche or a glacier that broke out. In an apparent change in strategy, rescue teams are now also focusing on drilling through hardened debris in the defunct tunnel in Chamoli district, instead setting up a life-saving system to move silt and mud which Will help pump oxygen into the blocked tunnel.
The Indo-Tibetan Border Police (ITBP), National Disaster Response Force (NDRF), State Disaster Response Force (SDRF) and army teams are part of a multi-agency rescue effort, which holds up to the hopes of finding stranded workers alive. Recurrence with the elapsed hour.