26/12/2021
Hyderabad Police traces 7,000 illegal Aadhaar card data alterations; gangs busted 8 held
Hyderabad Crime News: According to the police team probing the case, within just two months, the accused carried out 7,000 new Aadhar card enrollment-cum-correction.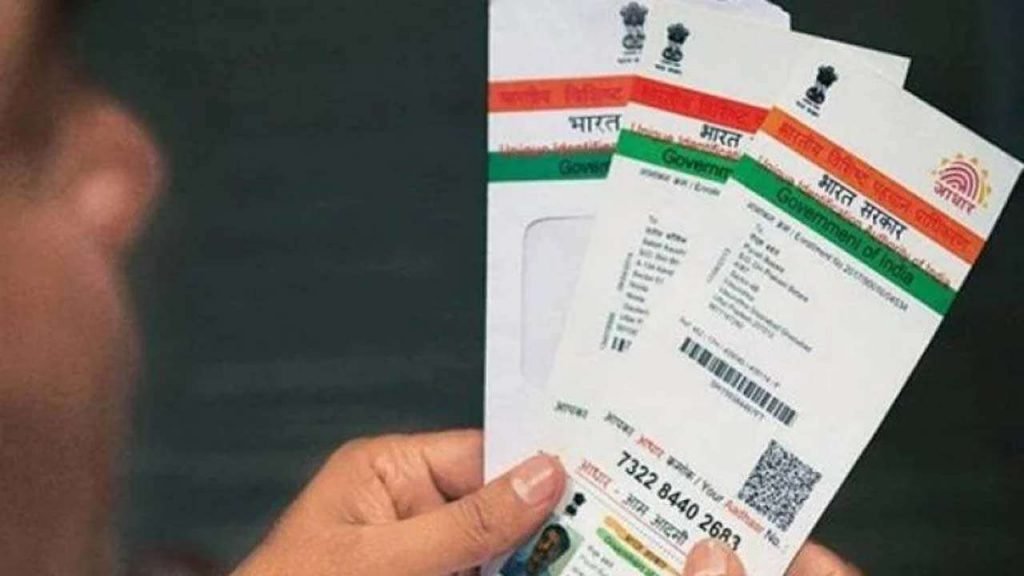 According to the report, the gang members used to extort two thousand to three thousand rupees from each customer, two cases are registered in Banjara Hills and Golconda police station.
In a major victory for the Task Force Police, the Aadhaar card enrollment-cum-correction scam was unearthed in the city. Police raided and arrested eight accused.
As per reports, the accused were involved in 7,000 illegal Aadhar card enrollment/data alterations by uploading forged documents.
The accused have been identified as MA Rabbani, Syed Mustafa, Azhar Sharif, Sohail, Jehangir Pasha, Nitesh Singh, Anwaruddin and Ahmed. Reportedly, one of the suspects, identified as Pawan (35), is absconding.
According to the police team probing the case, out of the eight arrested accused, three are businessmen while five others work in private firms. To make fake Aadhaar cards, the accused procured six Aadhaar kits which included laptop, camera, iris and fingerprint scanner.
Commenting on the statute, Hyderabad Police Commissioner Anjani Kumar said that the gang members obtained six, login IDs from Pawan at a cost of Rs 90,000. The main accused Pawan is an employee of the Aadhaar Enrollment Agency in Assam and he used to sell the IDs allotted to these gang members to Assam.
The gang members used to charge Rs 2,000 to Rs 3,000 from each customer for giving them a new Aadhaar.
Taskforce officials further said that Pawan used to get Rs 3,000 per day as commission from the accused in the city.