08/05/2021
In Lakhimpur district, the infection continues to increase, today 114 people were found infected
Lakhimpur: The number of infected people is increasing in the district. Today, 114 people were captured by Covid-19. Of these, 106 have been kept in home isolation, and the remaining 8 in the hospital. At present, a total of 83 infected people are being treated in the hospital and a total of 786 people are in home isolation. Today 9 people have been discharged from the hospital after recovering, while so far a total of 38 people and 260 people of home isolation have been discharged from the hospital. The government and district administration have repeatedly issued guidelines asking people to follow them. But some people are still found ignoring those rules. Conscious people say that it is necessary to issue rules and guidelines to avoid infection of Covid-19 as much as it is necessary to compel people to follow those rules.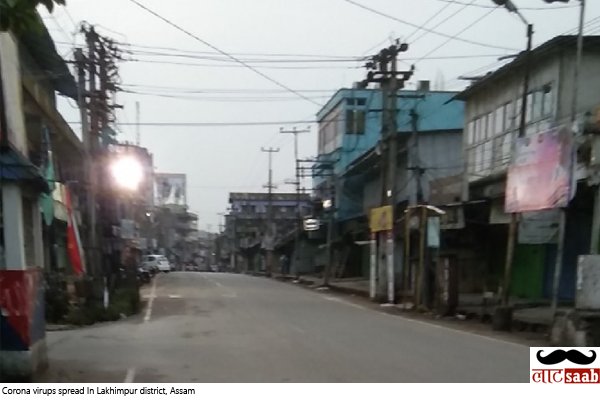 Since tomorrow, the market is closing from 2 pm, after that there is silence in the city, but from 10 am to 2 pm, the market is seen very crowded. People are apprehensive that the rush of customers should not speed up the transition.
A person from Panik village Kekharkati Balligaon in Lakhimpur Revenue Zone died of infection yesterday. For the purpose of breaking the transition chain, Deputy Commissioner and District Magistrate Khageswar Pegu has identified the area of ​​300 square meters in the vicinity of the aforesaid dead man's house as a Micro Containment Zone under the Disaster Management Act 2005. Barring people engaged in food items and other essential goods and essential services, there has been a complete ban on people going to that area. Those who are allowed to leave must also follow the protocol. People of that area will be able to contact 9395112332 tomorrow for the necessary medicines.