21/03/2021
Income tax department conducted raids in Mumbai, crores scam surfaced
New Delhi: The Income Tax Department took up the raid on 17 March 2021 in the case of a Mumbai-based major builder and developer group. The search was also done in the case of dealers engaged in the business of mobile devices trading. In all these operations, 29 premises located in Mumbai were raided while 14 premises were covered under survey action.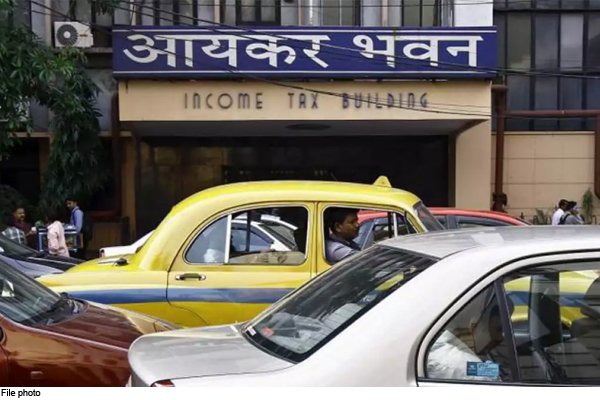 The real estate group is developing a commercial mall, which has 950 units exclusively for the mobile devices business. Of these, around 905 units have been sold since 2017. Evidence placed in the pen drive on the premises during the search revealed that the builder group had taken an amount of Rs 150 crore on receipts, which was more than the value of the agreement. The account of the sale of such units is not accounted for in this book. Apart from this, evidence of receipt of Rs 70 crores has been found in the pen drive related to a residential and commercial project. 5.50 crores has been recovered from various premises of this group which has been seized. Receipts of money have been seized for sale of shops / flats in various projects recorded digitally by the builder.
There is evidence of various sales in respect of dealers engaged in the mobile accessories business, which is not mentioned in the account books. The group imports goods from China and sells these goods to various parties across India. This import is less than the amount mentioned in the challan and the payment is made through hawala channels. 13 secret warehouses with unaccounted stock have also been discovered in which stock is produced. Its total value is being evaluated.
Further, evidence of 40.5 crore rupees of unrecognized investment in property has been revealed by the said dealers. Out of this, an unaccounted investment of Rs 21 crores is for the purchase of units in the said commercial mall. Four undisclosed bank accounts have also been unearthed in the names of employees, which are used to collect sales proceeds from retailers in groups. The total deposits in these bank accounts are 80 crores rupees.
This raid has revealed that the entire area of ​​trading in mobile accessories is largely unaccounted for. The goods are mainly imported from China via the Mumbai and Chennai ports. Search has shown that dealers have been under-reporting their sales and purchases. Transactions with Chinese counterparts take place through the V-Chat app. The department has recovered V-Chat messages using forensics. The information is being verified and matched to extract information about the quantity and cost of Chinese imports.
So far, cash worth Rs 5.89 crore has been seized in this operation. The discoveries made so far have resulted in undisclosed income of about Rs 270 crore. Further investigation and evaluation of unaccounted stock is also underway.