19/01/2021
IND vs AUS: India's young brigade captured the series: Rishabh Pant's heroic inning of 89 runs, beat Australia
IND vs AUS, 4th Test, Day 5: India Rishabh pant played a brilliant heroic inning of 89 runs individual scores helped India to beat Australia in the final test of at Brisbane, Gaba. India won by 3 wickets.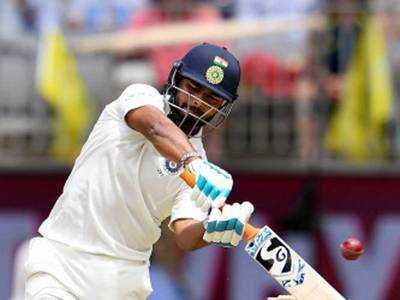 New Delhi: India has won the four-match Test series between India and Australia. The fourth and final match was being played on the high and bouncy pitch of Gaba in Brisbane. India has won this match by three wickets. Rishabh Pant, who was the hero of the match, scored 89 not out. India had a target of 328 runs, which was scored by India with 3 wickets remaining. India created history by winning this match. It was very difficult to beat a team like Australia on Gabba's pitch, but India's young brigade did it and dusted Australia in the final match of the series and captured the series.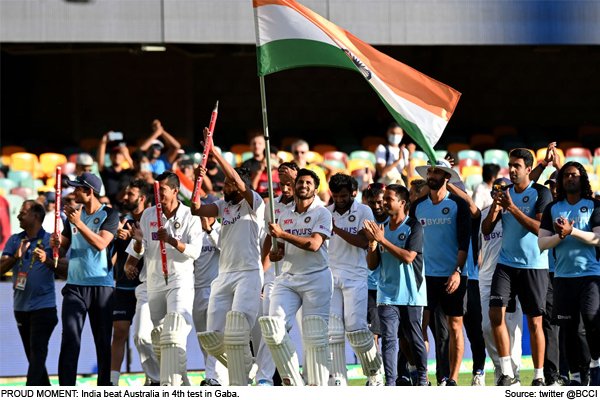 Earlier, Australia were all out by scoring 294 runs in the second innings and they have set a target of 328 runs to win in front of India. India had scored 336 runs in the first innings. The Kangaroo team was allotted 369 runs in the first innings. In this match, Australia captain Tim Paine won the toss and decided to bat first. The series is currently at 1-1. The third Test match played in Sydney was a draw, while India won in Melbourne and Australia in Adelaide.
Rohit Sharma, who came to play for India on the last day of the match, could not last long and was dismissed by making only 7. Shubman Gill continued his brilliant run, scoring 91 runs. Cheteshwar Pujara also batted well and scored 56 runs. Captain Ajikya Rahane could not last long and became the victim of Cummins by scoring 24 runs. Then came Rishabh Pant, who overturned the match. There was a good partnership between Pant and Pujara. But soon after Pujara's dismissal, it seemed that the match would come out of India's hold. Mayank Agarwal, who had good batting in the last inning, was dismissed for 9 after playing a bad shot. He was followed by Washington Sundar, who scored 22 off 29 balls to overcome Pant's strass. However Sundar was dismissed after that and Shardul Thakur who came after him was also out early. But today was Pant's day and he managed to win both the match and the series to his team.
Pat Cummins took 4 wickets for Australia. Nathan Loyan took 2 wickets. Josh Hazlewood got one wicket. Today was not Australia's day as Pant missed a stump in the beginning, after which he did not stop and kept his team winning till the end.
The specialty of the last day of the match was that after watching the match, it was not felt at all that this test match was going on. The last time of the match was to collect fast runs, which Pant and Sundar did. The match was turning on every ball. But in the end, the Indian masters defeated the kangaroos on the pitch of Gaba. Another special thing in this match was that in the absence of Indian captain Kohli and the main bowlers, we were able to win this match and series.