04/02/2021
IND vs ENG: India is a favorite in the series, but England is 'Chupa Rustom': Nasir Hussain
New Delhi: Former England captain Nasir Hussain said that India is a favorite team in the upcoming 4-match Test series, but recently the kind of cricket which England has rooted Having played under the captaincy, she strengthens her claim on the series against the host team.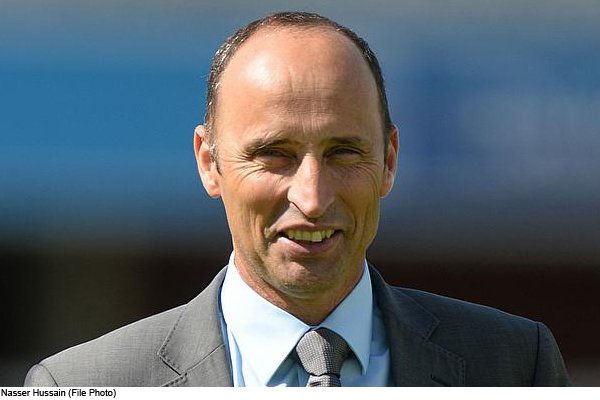 In the latest media column, Hussain said that Captain Root and coach Chris Silverwood together have made the English Test team 'better' in foreign conditions.
The brand and style of cricket that Joe Root and Chris Silverwood put together make them far better away from home. However, India and Australia are the two toughest challenges for England. Hussain said he would need to start well.
Hussain described Root as the key player in the England team and said there was a need to score big against India. He said, "Obviously Root, the way he is batting." He will need big runs again as you can score 400 runs in the first innings in India and still lose. "
He said, "India's wicket will spin and even though Jack Leach and Dom Bess have taken wickets in Sri Lanka, but they admitted that they could have bowled better and India is a very strong team. Also Hussain wrote, "Don't forget your fast bowlers in India".
The former English captain felt that the absence of Ravindra Jadeja is a major setback for the hosts as the left-handed all-rounder has played IPL for Chennai Super Kings and is well aware of Chepak's wicket.
Hussain added, "India are very strong but Ravindra Jadeja's injury is a big blow for him." We saw England's struggle against left-arm spin in Sri Lanka and Jadeja played his IPL cricket in Chennai and he is well versed on the field. Without him, there would be no balance of the Indian team, which England could take advantage.
Predicting the outcome of the four-match Test series, Nasir said, "India is the favorite team and I want them to win 2-1, but this England team can surprise you."
India and England will face each other in the first Test of the 4-match series starting on Friday in Chennai.