24/01/2021
India and China military commanders will meet today to reduce tension on the border
New Delhi: Tension still persists on the Line of Actual Control (LAC) of India and China. Meanwhile, after about two and a half months, today there will be a meeting between the military commander of India and China. The top commanders of the two countries will hold military-level talks in Chunsul to discuss displacement with the threatened areas. Corps commander-level talks will be held in the Chinese side of the LAC, according to the Indian Army. The Indian side will focus on complete disengagement by China in the Finger region.
The two countries held face-to-face talks in the Galvan Valley of Ladakh on 15 June. India lost 20 of its soldiers in the skirmish. On the other hand, China never officially announced casualties.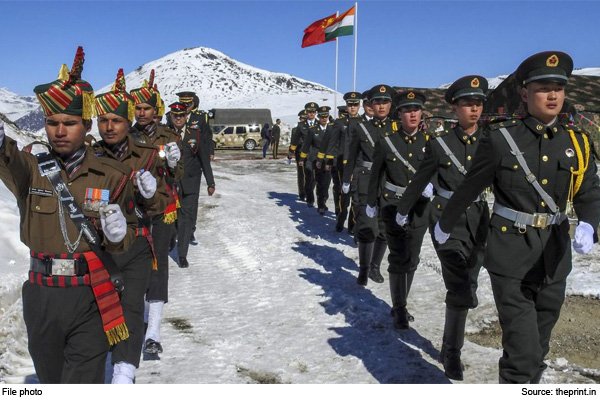 In June, during a marathon meeting between top Indian and Chinese commanders in Moldo, a consensus was reached to reduce tension intense areas. The talks, which lasted for nearly 11 hours, were intended to calm tensions and reduce military build-up on both sides of the border.
The meeting was led by Lieutenant General Harinder Singh, the commander of the 14 Corps at Leh, and Major General Liu Lin, commander of the South Xinjiang Military Area. But after the initial round, the dissolution process has almost stopped. While China has claimed that devolution in most places has been completed, New Delhi has called on Beijing to work faithfully for complete de-escalation and complete restoration of peace with the LAC.
Foreign Ministry spokesman Anurag Srivastava admitted last week that there had been 'some progress' towards disengagement and de-escalation with LAC, although the process is far from complete.
Meanwhile, China has raised an army of about 50,000 soldiers, who are deployed in front and deep areas with heavy weapons. India has made it clear that to normalize the situation, the Chinese will have to completely de-escalate and withdraw troops to their permanent locations.
Let us tell that in August last year, Indian troops had given a chance to the Chinese army, when Pangong captured the southern edge of Tso. Indian soldiers also managed to dominate the Gurung Hill, Magar Hill, Mukherpari, Rechin La and Rejang La. At the same time, the Indian Army was also able to regain its position on the northern side of Pangong Tso.