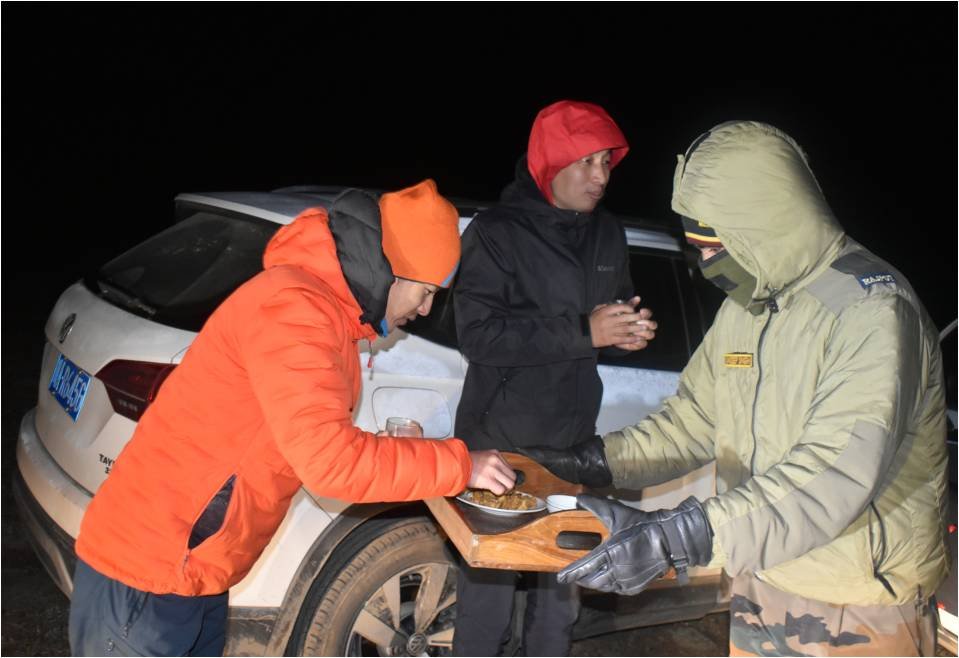 New Delhi: On one hand, the forces of India and China are standing face-to-face and China is not deterred by its tricks, on the other hand the Indian Army has done such a thing that its enemy is also convinced. Yes, the Indian Army helped Chinese civilians stranded in India on the China border bordering North Sikkim at an altitude of 17,500 feet. Later the soldiers of the Indian Army also offered food to the Chinese, which they accepted with pleasure. The Indian Army tweeted and gave information about this.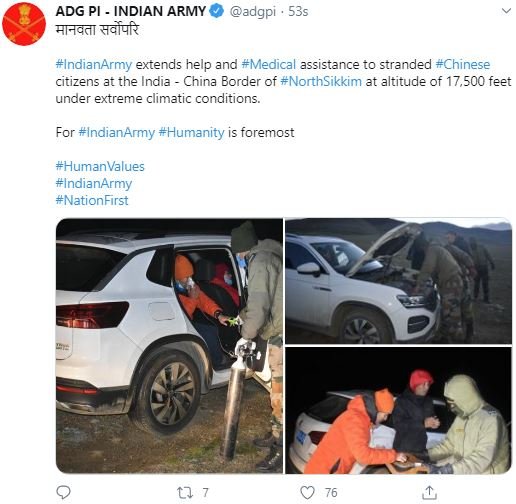 The Indian Army tweeted and wrote, "Provided medical aid to help trapped Chinese citizens in India. North Sikkim's China border at an altitude of 17,500 feet under boundary conditions. Humanity is the most important for the Indian Army. "The army has also shared photos on Twitter, supporting them.
Actually, this incident is from China border of North Sikkim, where some Chinese citizens were going by car and their car got damaged on the way. Oxygen was also low there due to its height of 17,500 feet. The Indian soldiers were ready to help him as soon as he saw them. The soldiers first provided him with oxygen so that he could breathe properly. He then also fed food to Chinese citizens. His car was later repaired by Indian soldiers.