23/03/2022
Indian banks are not ready for the financial hit of climate change
Banks from 40 countries have been listed as members in the Net-Zero Banking Alliance organized by the United Nations, but there is not a single Indian bank in the list.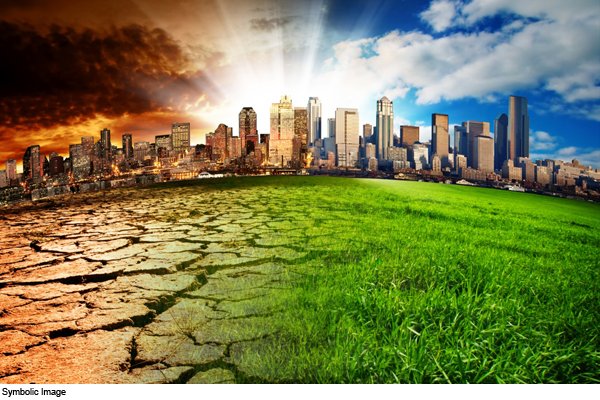 Climate change has a huge impact on us. And this negative impact is not only physical, but also social and economic. In a developing country like India, it is not easy for a common citizen to bear the negative economic impact. To ease the pain of this impact, HM turns to the banks. But the unfortunate thing is that our banks are probably not prepared for such a situation.
In fact, an analysis of India's leading banks by a think tank named Climate Risk Horizons shows that India's banking sector is not prepared for the financial impacts of climate change. Named "Unprepared: India's Big Banks Score Poorly on Climate Challenge", the report ranks 34 of the country's largest banks on several criteria. It found that barring a few instances, most banks have not even started incorporating climate change into their business strategies.
The analysis comes just after the Intergovernmental Panel on Climate Change (IPCC) report on Impact, Adaptation and Vulnerability. The IPCC report warned that India faces serious economic threats from sea level rise and river flooding, labor capacity reduction due to unbearable heat, decline in crop and fish production and water scarcity.
Several studies have estimated the impact of climate change on Indian economic growth and GDP. The World Bank estimates that India's GDP will decline by 2.8% annually by 2050. The Deloitte Economics Institute estimates that emissions pathways corresponding to a 3 °C temperature rise (the path the planet is currently on) will result in an annual loss of 3% of GDP from now to 2050 and lost economic potential of $35 trillion by 2070. Will go
Ashish Fernandes, CEO, Climate Risk Horizons and one of the authors of the report, says, "Even in the best climate scenario, the impact of the climate crisis on the Indian economy will be far-reaching. But our analysis indicates that the banking sector is not ready to adapt to such an economy, and is not taking steps to finance adaptation and mitigation efforts on the required scale. The good news is that some banks are starting to take steps in the right direction."
YES (Yes) Bank, IndusInd (IndusInd) Bank, HDFC (HDFC) Bank and Axis (Axis) Bank are the top ranking banks overall and have started considering the climate issue. Public sector giant SBI (SBI) is at distant sixth place. In general, the ranking shows that public sector banks, despite their influence and dominance, lag behind private sector financial institutions.
Some of the key findings determined by Climate Risk Horizons are as follows:
29 out of 34 banks scored less than 10 out of a maximum of 20;
No bank has prescribed a net zero year covering all emissions in ranges 1, 2 and 3;
26 out of 34 banks have not even disclosed the most basic environmental indicators, that is, Scope 1 and 2 greenhouse gas emissions;
Only 7 banks have policies that prohibit lending/services to entities credibly involved in deforestation, human rights violations, and loss of biodiversity, etc. Only 2 banks have versioned the new financing for coal mines and coal power plants;
No bank has conducted climate scenario analysis or stress testing to assess the resilience of its portfolio and only 3 out of 34 have started building internal capacity to do so.
On the positive side, 27 banks have issued green loans/bonds/financing for Climate Change Mitigation/Adaptation.
The Reserve Bank of India (RBI) has not yet issued any climate guidelines on the assessment or management of these risks for scheduled and commercial banks, although according to the Economic Survey of 2022, banking regulators will monitor the progress of banks in managing climate risks. is in the process of assessment.
Sagar Asapur, lead author of the study, says, "Only 8 out of 34 banks reported partial greenhouse gas emissions and these were equivalent to emissions from more than 500,000 passenger vehicles a year. This number would have been much higher if all banks had disclosed their operating and investment emissions. Unless the Indian banking sector embarks on a plan of energy transition away from fossil fuel financing, we will continue to face the twin threat of stranded, non-performing assets and a more severe climate crisis.