India Inc is also facing the financial effects of climate change. The effect will be that ambitious development plans may also be limited. This is further explained by an organization called CDP, a global non-profit company that runs an environmental disclosure system for companies and urban entities worldwide.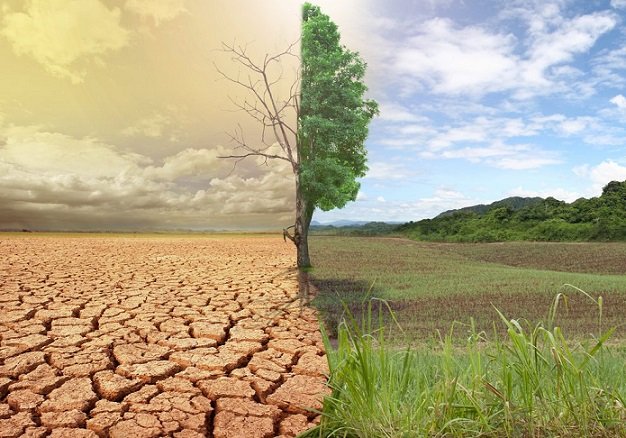 The CDP was previously known as the Carbon Disclosure Project. 42 companies using the system of this institution have told investors about their environmental priorities that there is a risk of about Rs 71,4000 crore or about US $ 100 billion due to climate change.
The requirements for commercial disclosure are prompting an increasing number of Indian businesses to become aware of the threat of climate change and do something for climate action. Despite the 2020 catastrophe, 220 Indian companies responded to investor requests and disclosed their climate data via CDP of the companies requested by investors, 60 out of the top 200 listed on the BSE (Bombay Stock Exchange) responded (out of a total of 69). The rest also requested disclosures by their corporate customers through the CDP's supply chain program.
Four of these Indian companies have made it to the prestigious CDP A list for the first time, one of the 16 that the leadership band has achieved due to its bold climate action.
2020 SBT: Top 10 Countries
United States of America (USA) – 200
United Kingdom (UK) – 128
Japan – 107
France – 74
Sweden – 57
India and Germany – 52
Switzerland- 33
Netherlands and Spain – 29
Australia – 27
Denmark – 26
All this information was released today by the CDP's annual India report, "Building Back Greener: India Inc .. This report speaks of climate resilience. Five years out of the Paris Agreement and away from COP26, India Inc. is building a Green Used to be." Flexible economy. "Looks ready for environmental action to help. Signs indicate rising market pressures are forcing companies to address climate concerns.
Says CDP India director Damandeep Singh, "The data suggests that Indian companies have set their priorities on climate action. This bodes well for India's ambitious growth plans in the future."
The CDP report makes it clear that big businesses and institutions are incorporating climate hazards in their business strategy and making decisions accordingly. CDP's recent global supply chain report highlights the growing engagement between companies.
R. Mukundan managing director and CEO Tata Chemicals and CDP India board member said, "Consciousness, commitment and collaboration will better reflect climate outcomes in the Indian context. More Indian companies are moving into active action than ever before, including stakeholders including the community, supply chain, customers. "
Indian companies are taking proactive steps to protect precious water resources. In 2020, 25 of the 28 companies that responded to investors through the CDP stated in questionnaires that they assess water-related risks. Notably, 24 of these 28 companies have also set water-related targets