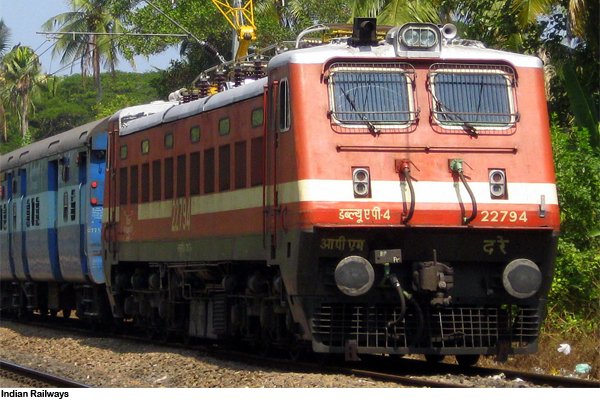 New Delhi: If you are thinking of going home for the festival, first know if your train has been canceled somewhere. It should not happen that you keep the luggage tied and keep waiting for the train at the station with the family and the train does not come. Let us tell you that many trains have been canceled due to farmer agitation. Therefore, while leaving the house, check the status of your train by turning the phone on the railway inquiry.
Explain that due to the agitation by the railways, the Railways has decided to cancel many trains. The most impact has been on trains going to or going from Punjab. In view of the agitation and agitation of the farmers, the Railways have done the work of canceling many of their trains completely or partially.
Northern Railway wrote on its Twitter wall that several train services including New Delhi-Shri Mata Vaishno Devi Katra 'Vande Bharat Express' have been canceled due to the farmers' agitation. Services will resume automatically as soon as the Kisan agitation ends.
Trains will run between October 20 and November 30
196 pairs of new trains will be run in the entire country including Jharkhand, Bihar and West Bengal. These trains running before Durgapuja have been named as 'Festival Special Train'. The Railway Board has released the full list of these trains, which run between October 20 and November 30, on Tuesday. Railway official said that the proposals received from different railway zones have been approved by the Railway Board. These include 9 trains running from Jharkhand. Trains running from Jharkhand include the much awaited Ranchi-Jayanagar, Ranchi-Patna, Ranchi-Howrah and Tata-Howrah Express. The Railway Board has also approved the running of Hatia-Lokmanya Tilak Terminal, Hatia-Yeshwantpur, Anand Vihar Terminal to Ranchi, Tata-Yeshwantpur and Tata-Patna Express.
Also read in Hindi: Indian Railway: ट्रेन से सफर कर रहे हैं तो संभलकर निकले, कई ट्रेने हुईं कैंसिल