22/12/2021
Indian Railways achieves final "tunnel breakthrough" for dedicated freight corridor between Mumbai and North India
A series of deafening blasts on the Western Ghats near Virar paved the way for a new chapter for the Indian Railways, helping achieve the final "tunnel breakthrough" for the dedicated freight corridor between Mumbai and North India. The corridor promises to ferry heavy trains independent of existing rail corridors.
"There are three tunnels on the WDFC (Western Dedicated Freight Corridor), one in the Aravalli range and the other two on the Western Ghats. With today's success, the boring of all three tunnels is said to be completed. This is a major milestone," said Rajiv Tyagi, Chief Project Manager, WDFC.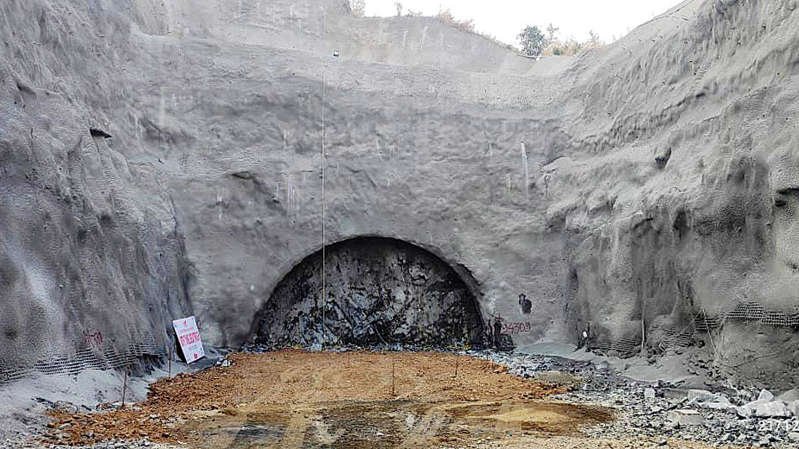 While one tunnel on the Western Ghats is 430 meters long, the other is 320 meters long. Both have a height and width of 8-10 meters. Officials said the next challenging task on the corridor is to launch the girders over the Ulhas River. Flames from the explosion seen in a tunnel on Tuesday
Once completed, the Western Dedicated Freight Corridor will provide seamless movement of goods from Jawaharlal Nehru Port or JNPT to Dadri in Uttar Pradesh. Its eastern peer will run from Sanehwal near Ludhiana to Dankuni in West Bengal.
These two corridors are being built because the existing Howrah-Delhi and Mumbai-Delhi trunk routes are highly saturated, and mainly dominated by passenger service. Officials said freight movement in these areas is also important because of the eastern coal belt of the Sonnagar-Garhwa Road-Patratu region, thermal plants in the north, and ports and container hubs in Maharashtra and Gujarat.
The Western Corridor, worth about Rs 51,000 crore, is 1,504 km long and will have a double-line electric track. It will pass through Vadodara, Ahmedabad, Palanpur, Phulera and Rewari.