19/05/2021
Indian strain, dramatic photos of dead bodies: BJP shared screenshots of Congress 'toolkit'
Read in hindi: भारतीय वाक्यांश का प्रयोग करें, शवों की नाटकीय तस्वीरें: भाजपा ने कांग्रेस के कथित 'टूलकिट' की तस्वीरें लीक कीं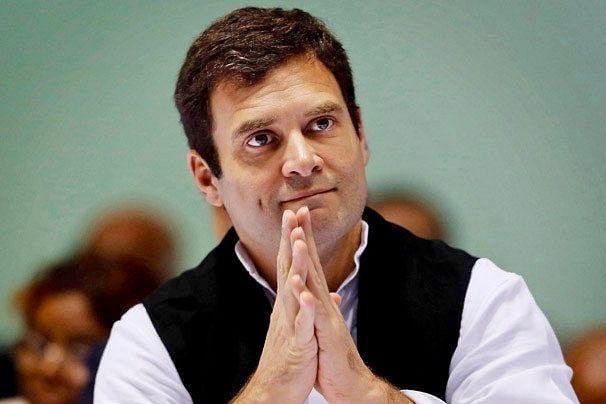 On Tuesday (May 18), various BJP leaders shared screenshots of the Congress party's "toolkit" for adopting various secret techniques to attack Prime Minister Narendra Modi and the BJP-led central government.
This "toolkit" has been credited to the AICC Research Department.
The Congress has now come forward to call the "toolkit" of May 2021 a "forgery" and said it will file an FIR against BJP president JP Nadda and spokesperson Sambit Patra.
Disgusting to say the least ..Rahul Gandhi wanting to use this opportunity of Pandemic to destroy the image of PM Modi.
Congress workers instructed to call the mutant strain as "Modi strain"
No stone left unturned to scar the name of India with the help of Foreign Journalists!! pic.twitter.com/i1ykMB00MA

— Sambit Patra (@sambitswaraj) May 18, 2021
According to the alleged screenshot posted by Sambit Patra, the "toolkit" states that the Covid-19 pandemic "is an opportunity to destroy Prime Minister Modi's image. It is said that to achieve this, by foreign correspondents International media coverage can be done. Contact with Indian journalists and contact with foreign journalists and foreign publications.
Dividing society and spewing venom against others….Congress is a master at this. India is seeing Congress' antics, while the nation is fighting COVID-19. I would urge Congress to go beyond 'Toolkit Models' and do something constructive. #CongressToolkitExposed

— Jagat Prakash Nadda (@JPNadda) May 18, 2021
The alleged toolkit states, "Whenever talking about new mutants, use the phrase Indian strain. Social media volunteers can call it Modi strain."
The toolkit, which carries the Congress symbol at the top right corner of each shared page, calls for the use of funerals and dramatic photographs of corpses that are already being carried out by foreign media. Such journalists are said to be facilitated by the local Congress cadre.
Another screenshot shared by Patra states that an upfront collaboration with friendly journalists should be done on social media to increase requests for help related to Covid and only to react when the handle of the Indian Youth Congress Tagged. It also states that the help of journalists and influencers should be given priority.
Patra has also posted screenshots of alleged "toolkits" that criticize the Central Vista project.
AICC Research Department Chairman Rajiv Gowda has come forward to claim that the said "toolkit" is fake.
"BJP is promoting a fake" toolkit "on COVID-19 mismanagement" and giving credit to AICC Research Department. We are filing an FIR for forgery against JP Nadda and Sambit Patra. When our country is devastated by COVID, instead of giving relief, BJP shamelessly commits forgery ", Gowda tweeted.