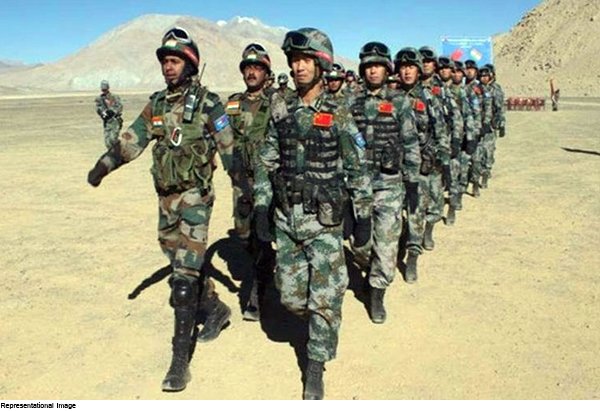 Bandardeva: In view of the intermittent Chinese activities along the Indo-China border in Arunachal Pradesh, India is trying to strengthen the overall military preparedness to deal with anyone. It has significantly cranked up its day and night surveillance along the Line of Actual Control (LAC) in the Arunachal Pradesh region, using a fleet of remotely operated aircraft and other assets as part of a broader strategy for this.
India increased its overall deployment along the nearly 3,400-km-long LAC, besides accelerating development of infrastructure to gain strategic advantage after tensions between the two countries escalated after the conflict in the Galwan Valley last year. Those quoted above said a large fleet of Israeli-made Heron medium-altitude long-endurance drones are monitoring the LAC in mountainous terrain round-the-clock and sending critical data and images to command and control centres. Along with the drones, the aviation arm of the Indian Army is also deploying the Weapon System Integrated (WSI) version.
Additional roads, bridges and railway infrastructure are being built in the Arunachal region. This is being made keeping in view their strategic need in view of the evolving security dynamics in the region. The government is also working on connecting Tawang to the railway network as part of the decision to enhance infrastructure in the area. The people cited above also said that the infrastructure in almost all the airfields along the LAC, including the Advanced Landing Ground (ALG), was augmented as per the operational requirements.
The eastern Ladakh border standoff between the Indian and Chinese armies started on May 5 last year after a recent violent clash in the Pangong Lake area and both sides gradually increased their deployment of thousands of troops as well as heavy weapons. was given. Meanwhile, tension had escalated after deadly clashes in the Galwan Valley on June 15 last year. As a result of a series of military and diplomatic talks, the two sides completed the dissolution process in the Gogra region in August and on the north and south banks of Pangong Lake in February.
According to the information, on October 10, the last round of military talks ended in a deadlock.
It is noteworthy that at present around 50,000 to 60,000 troops are deployed along the LAC in the sensitive area near each side of the Indo-China border.