29/05/2021
IPL 2021: IPL shifted to UAE, remaining matches will be played in September-October
New Delhi: The Board of Control for Cricket in India (BCCI) during its special meeting on Saturday decided that the remaining IPL will be completed this year. The remaining tournament matches will be played in the United Arab Emirates (UAE). The BCCI confirmed this in a statement. Also in 2020, the IPL was played in the bio-secure bubble in the UAE.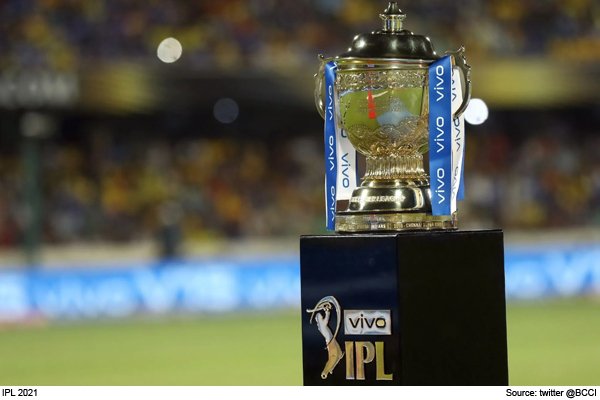 The BCCI said, "The Board of Control for Cricket in India on Saturday announced the completion of the remaining matches of the Vivo Indian Premier League 2021 season in the United Arab Emirates (UAE) in the months of September-October this year in view of the monsoon season in India. . The decision was taken at a special general meeting (SGM) of the BCCI held, where the members unanimously agreed to resume the IPL. "The IPL has been shifted to the UAE for this season," said BCCI vice-president Rajiv Shukla.
The T20 World Cup is expected to start in mid-October (the date has not been finalized yet), which the BCCI has about a month from September 14 to October 15 to complete the IPL.
Please tell that due to Corona virus, the sixth season was postponed in the first week of May. In fact, if the 14th season is not started again, the BCCI may have to face a loss of about three thousand crores. Therefore, BCCI wants to complete the 14th season every year. In view of the current situation, the 14th season of the IPL is not possible in India.
The BCCI had placed the UAE on priority for organizing the IPL in view of the safety of the players. Last year, the IPL was a very successful event in the UAE and not a single case of corona virus was reported in the entire tournament.
It may be noted that the 14th season of IPL was started from April 9. But after playing 29 matches, many players were found to be Covid positive and the IPL had to be postponed. In the 14th season of the IPL, 31 matches are yet to be held.