18/02/2021
Jal Jeevan Mission: 3.5 crore rural families were provided with tap-water connections
New Delhi: With the goal of providing water tap connections to every rural household by the year 2024, the Jal Jeevan Mission announced by Prime Minister Shri Narendra Modi on 15 August 2019 has made another achievement by providing water tap connections to 3.53 crore rural families.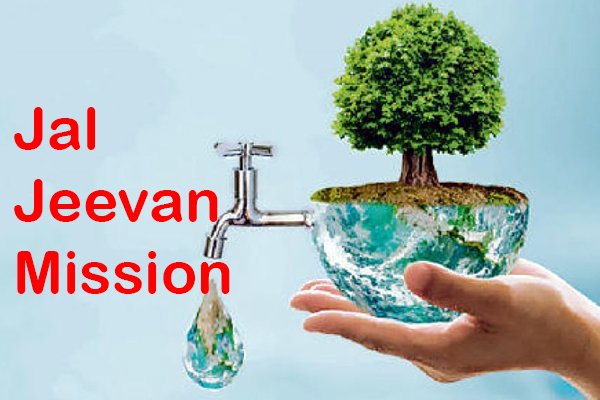 On August 15, 2019, out of a total of 18.93 crore rural households, only 3.23 crore (17 percent) families had these connections. After the untiring efforts of the States / UTs, 3.53 crore families were given these connections under the Water Life Mission. With this, every family living in 52 districts and 77 thousand villages has been given these connections in their homes. Now 6.76 crore (35.24 percent) i.e. more than one third of the rural households are getting drinking water from the tap. Goa has become the first state in the country, where water tap connections have been provided to 100 per cent families. It is followed by Telangana. Various states / UTs are now competing in this matter and ensuring that safe drinking water is provided to every family in the country. This work is being done on the basis of the principle of equality and inclusivity.
The Water Life Mission is being run in partnership with the states and its objective is to provide adequate and appropriate quality drinking water to each family on a regular and long term basis. States / UTs prepared a comprehensive plan in line with the initial approach and accordingly an action plan for providing water tap connections to each rural household was prepared. While implementing the scheme, states are giving priority to villages without pure drinking water, drought affected and desert areas, scheduled tribes / scheduled caste villages, ambitious districts and MP Adarsh ​​Gram Yojana villages.
This journey of the Water Life Mission has so far struggled with challenges and obstacles due to the Kovid-19 epidemic. In most parts of the country, all types of development and construction work have been badly affected due to the lockdown. In the battle against the epidemic, it has become the most important task for the people to wash their hands continuously for safety. Nevertheless, the States / UTs are engaged in the task of creating water supply infrastructure by following social distance and precaution like wearing masks. In spite of Kovid-19, this work continues to be of great benefit to the rural economy, as it has provided employment to the people who have returned to their villages due to Kovid. Workers who returned to their homes due to lockdown were skilled in construction work. In previous years, he worked as a mason, plumber, fitter, pump operator etc. in cities.
Providing pure drinking water to such villages and areas is a high priority under the Water Life Mission, where the availability of pure water is very less. Efforts are being made under the mission to provide pure and safe drinking water in villages and areas where there is unavailability of pure water and which are particularly affected by arsenic and fluoride. The Water Life Mission gives top priority to the purity of drinking water, which reduces water-borne diseases and improves their health. States / UTs are working on upgrading water quality testing laboratories and opening them up to the public so that common people can get their drinking water samples tested at very low charges.