05/02/2021
Kangana made objectionable tweet on cricketers, fans got angry
New Delhi: Team India fans on Wednesday pulled up Bollywood actress Kangana Ranaut for attacking Indian cricketers in an offensive tweet. Kangana, who never hesitates to speak her mind on social media, has been exchanging verbal volcanoes with celebrities over protests against farmers in India.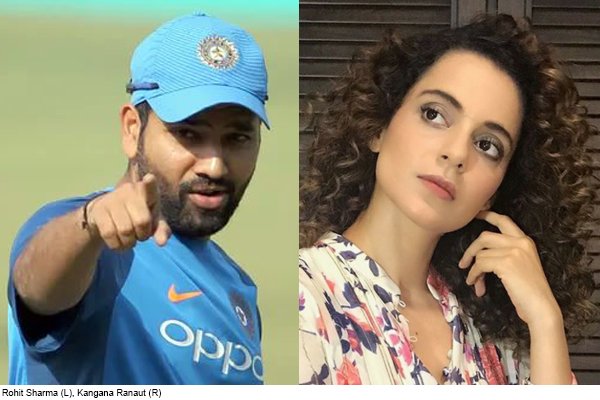 Kangana reportedly took on Team India's limited-overs vice-captain Rohit Sharma when Team India's opener batsman shared his personal views about the farmers' movement in the country on social media.
Rohit Sharma wrote on Twitter, "India has always been strong when we all stood together and it is time to find a solution. Our farmers play an important role in the well being of our country and I am sure everyone will play their part to find a solution. "Apart from Rohit, many Indian cricketers have tweeted.
All Indian cricketers are putting their side on the farmers movement. Big players like captain Virat Kohli, Sachin and Rahane have sent a message to the country. At the same time, Rohit Sharma also tweeted on this.
But the tweet made by the cricketers created a ruckus when Kangana Ranaut has made a controversial tweet about all the players and the fans have provoked them badly on this tweet.
Kangana Ranaut wrote, "Why are all cricketers sound like Dhobi's dog na ghar ka na ghat ka?" Why would farmers be against such laws which are for their good. These are the terrorists who are creating a ruckus, tell me that you are so scared?
However, this tweet removed Kangana's derogatory tweet amid growing controversy. But even after that Rohit's fans are not leaving the Bollywood actress.