23/05/2021
'Made in India nasal vaccine' will be game changer to protect children from corona: WHO scientist
New Delhi: A second wave of corona vaccine is appearing everywhere in India these days. Meanwhile, a third wave is also being feared. It is being claimed that the next wave of Corona may target children. Please tell that children under 12 years of age are not currently being given the Corona vaccine. Not only this, no vaccine has been approved for people under 18 years of age in India.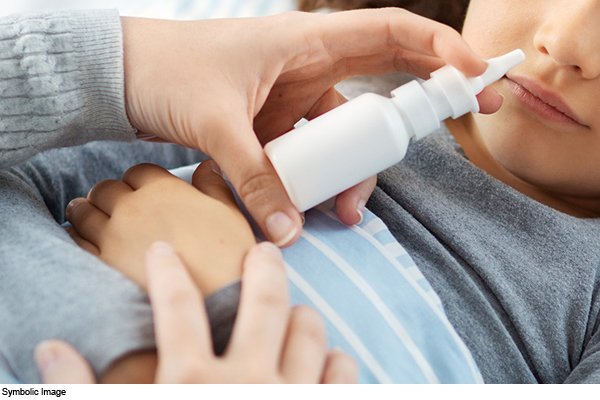 Meanwhile, World Health Organization (WHO) chief scientist Soumya Swaminathan has said that Korana's nasal corona vaccine may prove to be a game changer for children. This type of vaccine is given through the nose. It is said to be more effective than injected vaccines. It is also easy to take.
Speaking to CNN, Soumya Swaminathan said that more and more school teachers need to be vaccinated. Along with this, he said that children should be sent to school only when the risk of community transmission is reduced.
Swaminathan further said, "The India-made nasal vaccine can be a game-changer for children." It will be easy for children to apply it. At the same time, it will also increase children's immunity. "
The central government said on Saturday that children are not safe from this infection, but also said that the impact of the virus is decreasing on children at this time. If we look at the statistics of the world and the country, only 3-4% of the children are admitted in the hospital.
NITI Aayog (Health) member VK Paul said, "If children are affected by Kovid, they either do not have any symptoms or at least will have symptoms." Children generally do not require hospitalization. But we need to pay more attention to 10-12 year olds. "
Hyderabad-based India biotech company has started testing the nasal vaccine. The dose of this vaccine will be given through the nose, which can prove to be effective in beating the corona. According to the company, only 4 drops of nasal spray will be required. Two drops will be put in both the nostrils. According to the Clinical Trial Registry, 175 people have been given this nasal vaccine in trial. These are divided into three groups. There are 70 volunteers in the first and second group and 35 volunteers are placed in the third. However, the trial results are yet to come.