10/03/2021
Maha Shivratri: On this Maha Shivratri rare combination of Pradosh and Siddha Yoga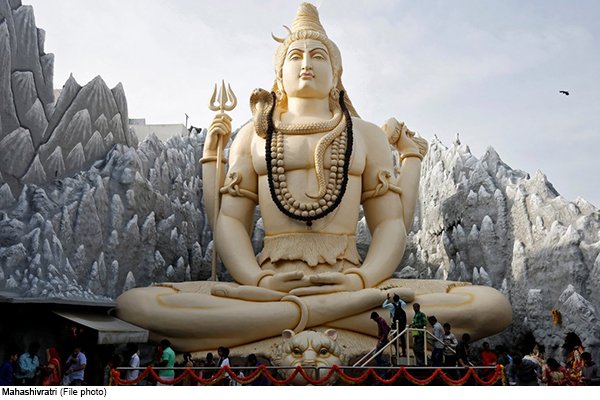 Mahashivratri will be celebrated on 11 March, this time on Thursday. On this day we celebrate Shiva element by peeping inside us, meditating in Shiva energy and rejoicing. More than ever, Mahashivaratri 2021 will be a day and night that devotees eagerly await as the soul thrives in the special energy present at this specific time. There are few days and time limits in a year when one's mental health and spiritual faculties are enhanced and Mahashivratri is a sacred and precious day.
Rare Yoga on Mahashivratri
The Mahashivratri festival dedicated to Lord Shiva is coming this time with Mahasanayoga. This coincidence is going to be particularly fruitful for the devotees. On this day, at 2.39 in the afternoon, there will be a combination of Trayodashi and Chaturdashi and this time will be the best death anniversary of Shivaratri. Shivayog will be a rare combination of Pradosh and Siddha Yoga at night in the Udaya date of Trayodashi.
Importance of worship and charity
Mahashivratri is also called Kalratri. At the beginning of the universe, Lord Shiva was descended from Brahma in the form of Rudra at midnight on this day. In the Vela of the Holocaust, Lord Shiva Tandava at the time of Pradosh on this day eliminates the universe from the flame of the third eye, that is why it was called Kalratri. Mahashivratri is considered to be one of the proven nights of the year. On this day, the divine energies in the universe are at their peak. Therefore, the results of worship, prayers and chanting on Shivaratri are manifold.
These things have special importance
According to the Hindu calendar, one out of 27 yogas is present daily. There is also a Shiva Yoga in these 27 Yogas, which are considered to be supreme for worshiping and worshiping Lord Shiva. This time there is Shiva Yoga on Mahashivaratri which is a rare auspicious coincidence. Apart from Jalabhishek, Belpatra has special significance in Shiva worship. A bilvapatra consisting of three parties, which is offered to Lord Shiva, then annihilates the sins of our three births. Offer milk, jasmine, bella and white flowers and white sandalwood to Lord Shiva. Anoint Lord Shiva with Panchamrit for health and prosperity. Anoint Lord Shiva with milk for mental concentration and Ganga water for attainment.
Mahashivratri is the day of Lord Shiva Shankar. Where there is beauty, truth and benevolence, there is Shiva and, there is no place where Shiva doctrine is absent. But, Shiva is not a person. This is the principle that holds the fragrant bond of the entire creation and pervades the entire universe. This principle called Shiva Tattva is the quintessence of life and is present deep within every living being.