After resigning as Minister of State for External Affairs in 2018 following sexual harassment allegations against him, MJ Akbar has now made a triumphant return to the newsroom. Newslaundry broke the news that the former Union minister, writer and journalist has joined WION, a TV channel run by Zee Media. Although no formal announcement has yet been made, several employees told the publication that he was attending editorial meetings until this week.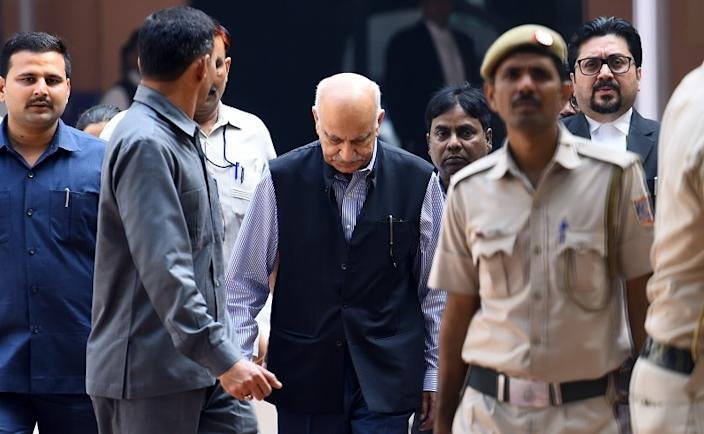 At the height of the #MeToo movement in India, Akbar was accused of sexual assault and assault and rape by at least 20 women, including journalist Priya Ramani. He later filed a defamation case against Ramani, for which he was acquitted.
After serious allegations were made by several women, many assumed that Akbar's career was about to end rapidly. But after all, it's a man's world and a privileged man can't get away from it.
When allegations are leveled against someone, many believe that they should stop getting work altogether. While this may not always be a realistic expectation, it is expected that they will at least express some remorse for their actions and try to make amends. But like Akbar, a large number of accused have faced limited consequences for their actions during the movement.
Another accused who caught public attention is brand consultant and businessman Suhel Seth, who was named and shamed for sexually assaulting more than five women. Seth, who is known for showing his connections with the country's rich and powerful, was accused of inappropriate behavior and assault by prominent women including journalist Mandakini Gehlot, entrepreneur Natashaja Rathore and actor Diandra Soares.
The latter also told the media that "the elite of party circles in Mumbai, Delhi, Calcutta" were all aware of his behavior and yet refused to take a call on it. Seth was recently seen chatting with actor Anupam Kher in a video around the actor's new book. Though many people petitioned to publishers like Roopa Publications and Penguin India to take back Seth's book, no action was taken.
Recently, he has been courting Republic TV's panel, arguing with another man with questionable morals – Arnab Goswami. And of course, he was also seen in a panel of Zee News discussing the matter of recent conflict in Afghanistan. Only the viewer is left wondering what a marketing consultant can add to a discussion about politics.
Protected by an army of lawyers and given work opportunities by their supporters and friends in power, it seems that men accused of sex crimes don't even need to heed the charges leveled against them. Because why not? A few big bucks and a few quick calls can create negative publicity and spread the glimmer of results. Or you can always try the 'lie down and wait for it to happen' technique that men have followed successfully.
Take the example of comedian Louis CK, who was accused of sexual misconduct by several women, admitted to the crimes in 2017. He quickly returned to comedy after a brief "rest" and went on a world tour with about 50 shows. According to media reports, "feminists can't joke" in cities, CK once said, but certainly not strange in a world where men can shun anything and everything under the sun.
Closer to home, we have everyone from Anu Malik to Chetan Bhagat to Vairamuthu, who are clear examples of how a reputation tainted by sexual harassment allegations is nothing but a sacrament for men in the public eye . But for the women making these allegations, it could mean the downfall of their careers and much more.
One of the prominent cases that comes to mind is that of singer and dubbing artist Chinmayi Sripada, who accused lyricist Vairamuthu of sexual misconduct. During the #MeToo movement, she also extended her support to women who accused actor Radha Ravi of sexual harassment. So to speak, he was fired from the dubbing union helmed by Ravi and had to fight for his right to work in the Tamil film industry again.