30/05/2022
Monsoon 2022: Monsoon reaches Kerela 3 days ahead of time, will soon be active in North India
New Delhi: The India Meteorological Department (IMD) said that the southwest monsoon reached Kerala on Sunday, three days before its normal onset date of June 1.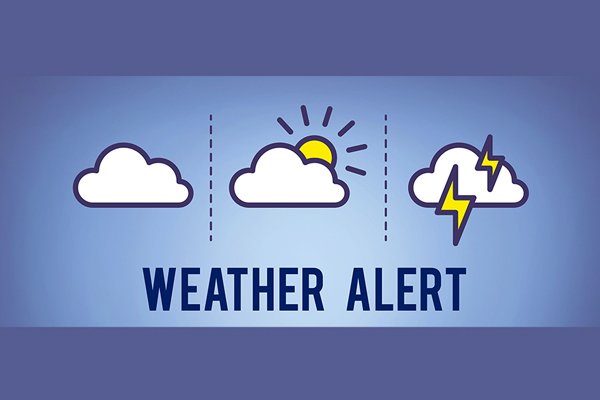 This is only the fourth time since 2010 that the onset of southwest monsoon over Kerala was early (June 1). According to IMD records, the monsoon had arrived earlier than normal in 2010 (31 May), 2017 (30 May) and 2018 (29 May). The first onset over Kerala since 2005 was recorded in 2006, when the monsoon arrived on 26 May.
The announcement about the arrival of monsoon was made after the IMD was satisfied with all the meteorological parameters including cloudy sky over Arabian Sea and Kerala, rain at 14 stations over Kerala and the strength and depth of westerly winds.
Despite the early arrival of the Southwest Monsoon over the Andaman Sea on May 16 this year, the progress of the monsoon thereafter slowed down.
According to the latest forecast released by the IMD, there is a possibility of progress of Monsoon into some more parts of Kerala, Tamil Nadu, Karnataka, Arabian Sea and Lakshadweep in the next two-three days. There is a possibility of rain in Kerala and Mahe till June 4.
After Monsoon Kerala, the phase of activity will also start in Maharashtra, Madhya Pradesh, Chhattisgarh and Bihar. On the other hand, if the monsoon remains active like this, then around June 20, it will enter Uttar Pradesh via Sonbhadra district.
After this, Monsoon will become active in Lucknow by June 25 and in New Delhi around July 1. In such a situation, the active attitude of monsoon will give great relief to the people. The status of Monsoon activity is that it has arrived in the plains three days back. Now if the activity continues continuously, then the monsoon in Purvanchal may start earlier than the scheduled time. Whereas last year the monsoon arrived on June 13.
(with agency input)
Related tags : Kerala Weather Forecast Weather Update