01/08/2022
Nag Panchami 2022: This wonderful coincidence on the day of Nag Panchami, Do not worship on these Muhurta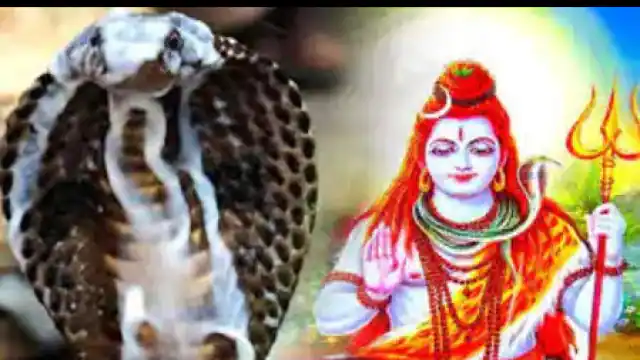 The festival of Nag Panchami is celebrated in the month of Sawan. Nag Panchami has a special significance in Hinduism. On this day there is a law to worship the snake god with Lord Shankar.
Nag Panchami festival has special significance in the month of Sawan. On this day there is a law to worship the snake god along with Lord Shankar. According to the scriptures, on the day of Nag Panchami, not a living snake but an idol of the deity of Nag should be worshipped. It is believed that on this day a devotee who worships Lord Shankar and performs Rudrabhishek gets freedom from all the troubles. There is happiness and prosperity in life. This year the festival of Nag Panchami will be celebrated on 2nd August 2022, Tuesday.
This year a special coincidence is being made on Nag Panchami. The third Mangala Gauri fast will be observed on the day of Nag Panchami. Along with Monday fasting in the month of Sawan, Tuesday fast also has special significance. Tuesday fast is considered dedicated to Goddess Parvati. There is a law to observe Mangala Gauri fast on every Tuesday of Sawan.
Nag Panchami 2022 Shubh Muhurta
Panchami Tithi starts – August 02, 2022 at 05:13 AM
Panchami Tithi ends – August 03, 2022 at 05:41 AM
Nag Panchami Puja Muhurta – 05:43 AM to 08:25 AM
Duration – 02 hours 42 minutes
These two auspicious yogas are being formed on Nag Panchami
On Nag Panchami, a combination of Shiva Yoga and Sarvartha Siddhi Yoga is being formed. Shiva Yoga will last till 06.38 in the evening and after that Siddhi Yoga will start. According to the scriptures, success is achieved in the work done in these yogas.
Why are snakes worshiped on the day of Nagpanchami? Know the date and auspicious time
Do not worship in these Muhurta
Rahukaal – 03:49 PM to 05:30 PM
Yamgand – 09:05 AM to 10:46 AM
Gulik Call – 12:27 PM to 02:08 PM
Vidal Yoga- 05:29 PM to 05:43 AM, Aug 03
Taboo – 02:12 AM, Aug 03 to 03:52 AM, Aug 03
Nag Panchami Significance
On the day of Nag Panchami one should remember the 12 god serpents Anant, Vasuki, Shesha, Padma, Kambal, Ashvatar, Shankhpal, Dhritarashtra, Takshak, Kaliya and Pingal. It is believed that by doing this the fear ends immediately. Chanting of the mantra 'Om Kurukulye Hum Fatt Swaha' is considered beneficial. It is said that remembering the name brings wealth. Twelve months of the year, one should worship each of these serpents. If Rahu and Ketu are in their debilitated signs- Scorpio, Taurus, Sagittarius and Gemini in your horoscope then you must worship Nag Panchami. It is said that Dattatreya ji had 24 gurus, including a snake god.