11/03/2021
Nandigram accident not an attack, due to accident: Bengal Police to Election Commission
The Nandigram incident in which West Bengal Chief Minister Mamata Banerjee suffered injuries was not an attack, but an accident caused by a large crowd, the state police said in a preliminary report submitted to the Election Commission.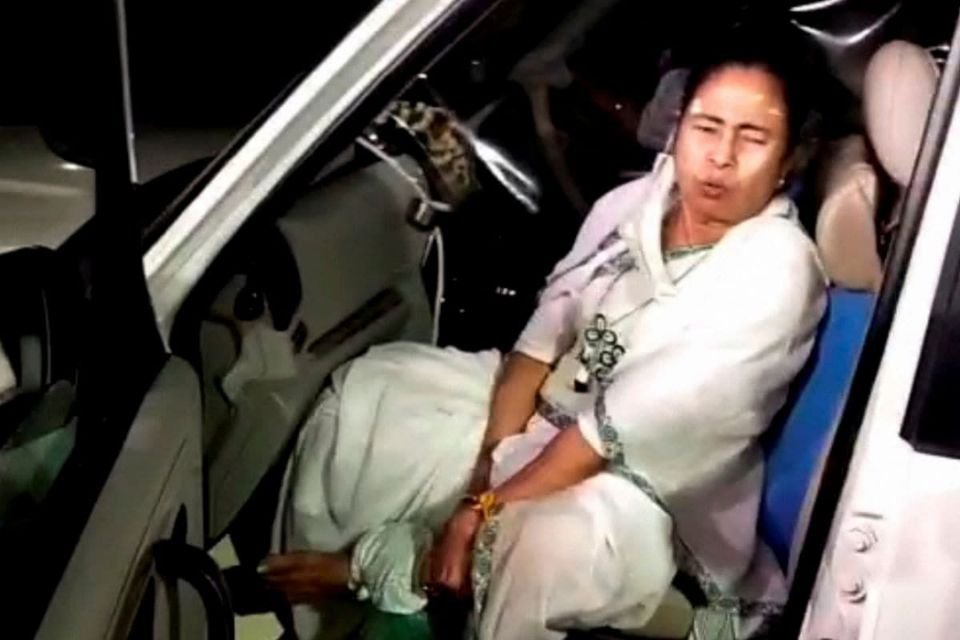 Banerjee, who was allegedly hurt while campaigning for the upcoming assembly elections in Nandigram on Wednesday, is undergoing treatment at SSKM Hospital for serious injuries.
On Thursday morning, a high-level team of officers led by District Magistrate Vibhu Goyal of East Midnapore visited the spot at Birulia Bazar in Nandigram where the incident took place. DIG of Midnapore, Kunal Aggarwal, Superintendent of Police Praveen Prakash and Additional Superintendent of Police Partha Ghosh also visited the spot and interacted with the local people about what exactly happened to the Chief Minister and how many injuries were inflicted on his body.
The initial report submitted to the poll panel is not conclusive in nature and the investigation team is at work. A final report will be available after talking to all eyewitnesses. However, officials said that no evidence had yet been found to suggest any gathering or group to lead the attack, although proper homework was missed by the security team.
Earlier, Goyal said, we came to interact with the local people to collect details about yesterday's incident. We are getting many ideas and statements. We have not received any CCTV footage. At the time of the incident, there was a huge crowd and hence the locals failed to share details. We are going through video footage and photographs. We will send it for examination and analysis before coming to a conclusion. € €
Banerjee has claimed that she was seriously injured while getting into her car after interacting with local villagers at Birulia Bazar in East Midnapore on Wednesday.
The Trinamool Congress supremo was in talks with the local villagers in the area after filing his nomination in Nandigram when suddenly the situation became chaotic around 6.28 pm due to a section of men present at the scene and he fell down.
Describing it as a conspiracy against him, Banerjee said that the attack was well-planned. It was a conspiracy. The attack was planned well because there were no policemen around me. There were some men in the crowd who pushed my car door and injured me badly. Please allow me to go to the hospital, he said after the incident.