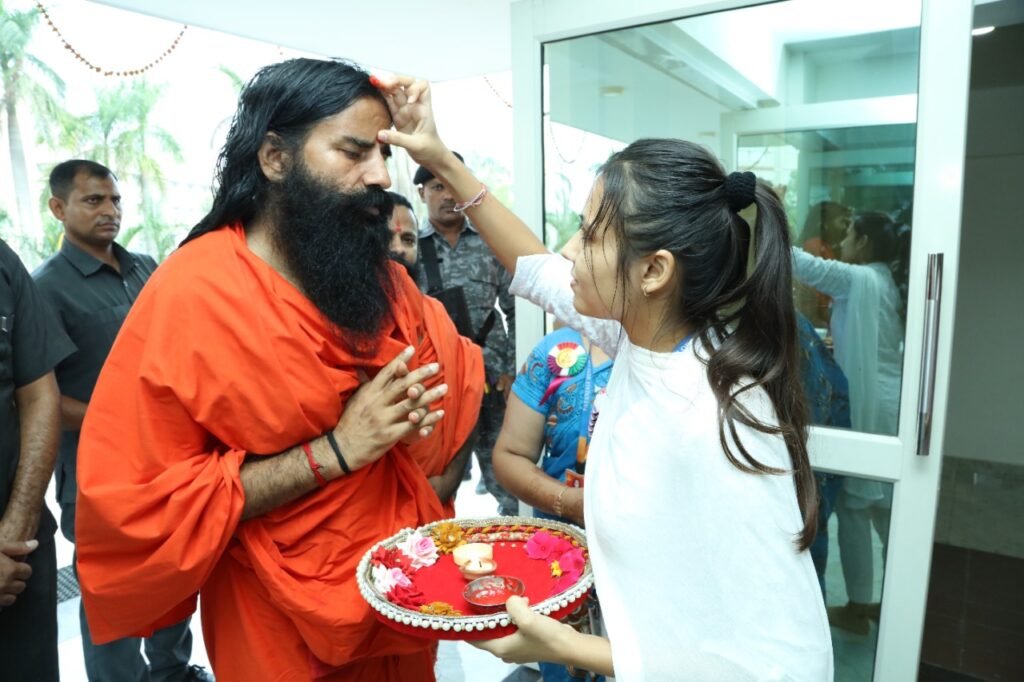 Haridwar. August 02, 2022. Modernization of Traditional Indian Medicine: On the second day of the International Conference on 'Public Health and Industrial Perspective', the continuous flow of knowledge-research continued under the guidance of revered Swami Ramdev ji and Shreya Acharya Balkrishna ji. Abstract lectures were given on various uses of medicine.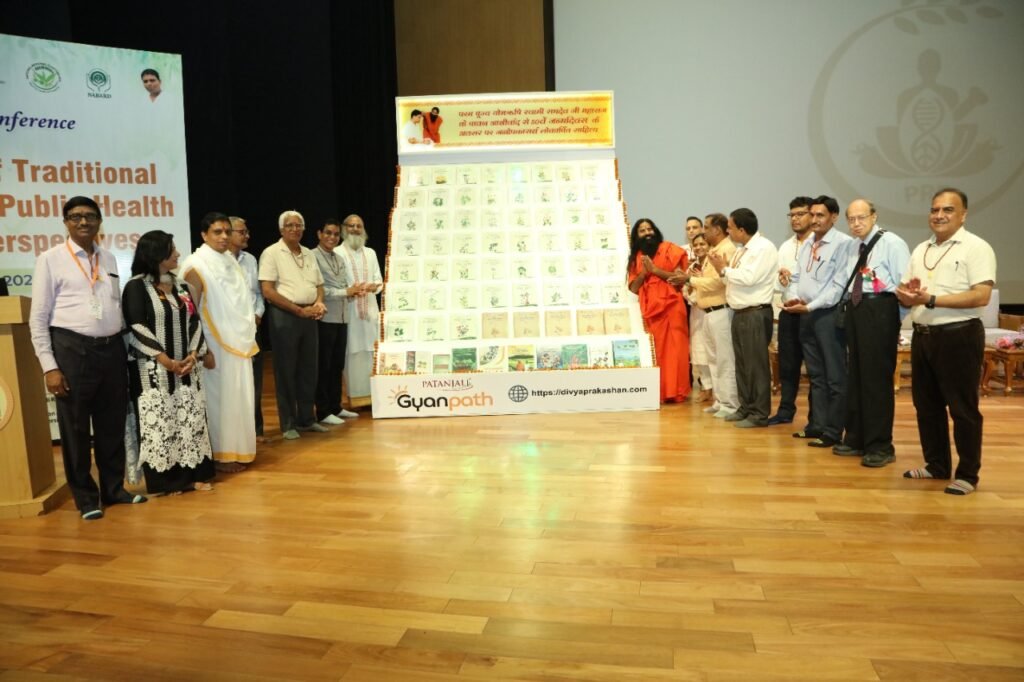 Swami Ramdev ji, Chancellor of Patanjali University, while addressing the present scientists and participants, said that our culture is identified by nature itself and from this we also get prosperity and health. Today crores of people have given place to Tulsi, Aloe Vera and Giloy in their home garden, in which revered Acharya ji has a great contribution. President of Patanjali Anusandhan Sansthan and Patanjali University.
The Vice Chancellor of Acharya Balkrishna ji, elaborating on Patanjali's immense contribution in the field of Ayurveda, said that Patanjali's research and acceptance has increased in the world of Ayurvedic medicines. While guiding the participants, he told that all of us together have to make India Vishwa Guru again.
The chief guest of the second day, Dr. You. N. Das ji explained the process of drug discovery and clinical trial in detail and advised everyone to take nutritious diet and add regular yoga-exercise to their lifestyle. Organizing Committee Chairman Dr. While conducting the program successfully, Vedapriya ji informed that thousands of participants from more than 50 educational institutions of 21 countries have directly and indirectly connected in this conference.
The release of a total of 59 important texts including 51 volumes of the World-Pharmaceutical Code by the presiding guests and scholars was also completed.
Assistant Acharya of Patanjali Ayurved College Dr. Rajesh Mishra ji on the topic of Vedic phylogeny, Prof. of Banaras Hindu University. H.B. Singh founded Organic Agriculture, DRDO. Scientist of Dr. Ranjit Singh, sharing his experiences on the topic of Seabuckthorn, guided the participants. IIT. Guwahati Prof. Rakhi Chaturvedi ji in Plant Tissue Culture Techniques, Tamil Nadu Agricultural University. K Dr. Of. Rajamani ji on the topic of medicinal plants, Indira Gandhi University, Haryana Vice Chancellor Prof. JP Yadav ji threw light on the control of dengue virus in detail through Ayurveda.
Himachal Pradesh University Prof. ss Kanwar ji has acquired intellectual wealth, Delhi University. K Prof. Roopam Kapoor ji discussed in detail the role of Ayurveda in the diagnosis of malaria. Swami Parmarthdev ji, the main central in-charge of India's self-respect, presented a knowledge-rich and yogic life and soul-friendly behavior as a solution in the solution of the present physical, mental, social and global problems. On this occasion, Indira Gandhi National Tribal University, Amarkant Prof. T. Shekhar also gave his views.
Scientists and researchers who secured first, second and third place in oral and poster presentation were decorated with special respect. Cultural programs were also organized by the students and scientists of Patanjali University, Patanjali Ayurved College, Vedic Gurukulam and Patanjali Anusandhan Sansthan in honor of the guests and participants, in which group dance, singing and yoga were also presented. In this conference, Dr. Mahaveer Agarwal, Dr. Sadhvi Devpriya, Dr. KNS Yadav, Dr. VK Katiyar, Dr. Anurag Varshney and Dr. Anupam Srivastava, senior scientists of the institute and vice-chancellors and scholars of other universities also had a dignified presence.