The Delhi Police on Sunday evening arrested businessman Navneet Kalra, who is accused of black marketing oxygen concentrations in the capital with an international SIM company called Matrix Cellular Services Limited. He is arrested from his brother-in-law's farmhouse in Gurugram.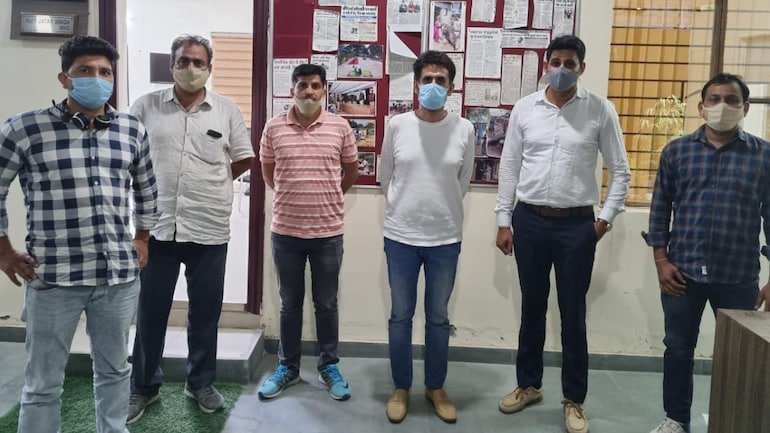 Police said that when police searched the farmhouse, it was found that Kalra's brother-in-law, who visited the property once a month ago, had come abruptly thrice in the last 10 days.
There are three restaurants in Kalra from where police have recovered more than 500 oxygen concentrators.
On 5 May, DCP (South) Atul Kumar Thakur announced that personnel at Lodhi Colony Police Station recovered 419 oxygen concentrations during a search at Nege Joo Restaurant and Bar. The same evening Kalra switched off her cell phone.
But before doing so, the police found that Kalra had made several calls to two IPS officers, including a former Delhi Police Commissioner and a senior IAS officer. "Kalra and a few others had left their homes in two cars – a Range Rover and a Thar Jeep.
His last location was near Damdama Resort in Gurgaon. We came to know that he switched off his phone on 5 May and started using his domestic assistant's phone to call WhatsApp and Facebook. During the investigation, police noticed an unusual pattern of his brother-in-law, who owns a farmhouse, had visited in a month, but had visited three times in the past 10 days.
Police sources said they found the exact location and raided on Sunday evening from where they arrested Kalra.
The investigation has been handed over to the Interstate Cell of the Crime Branch. A case was registered under sections 420 (cheating), 120-B (criminal conspiracy), 188 (defiance of a valid order by public servant), 3/7 Essential Commodities Act, and 3 Epidemic Diseases Act of the IPC. Four people, including the manager of the restaurant, have been arrested. At the behest of one of the accused, 96 more oxygen concentrators were recovered from Khan Chacha Restaurant and nine more from Khan Market's Town Hall restaurant.
During the investigation, it was found that Matrix allegedly bought more than 7,000 machines from local vendors and Chinese companies and sold them to Covid patients and their families at "exorbitant rates".
Police had earlier arrested three other employees, including the company's CEO Gaurav Khanna and Gaurav Suri, the vice president. The accused have been booked under sections related to Fraud, Epidemic Diseases Act and Essential Commodities Act.
Police claim that Kalra worked with Gagan Duggal, owner of Matrix Cellular Services, to sell the equipment. Police had said that the accused imported equipment at a cost of Rs 16,000 to Rs 22,000 and sold it for Rs 70,000.