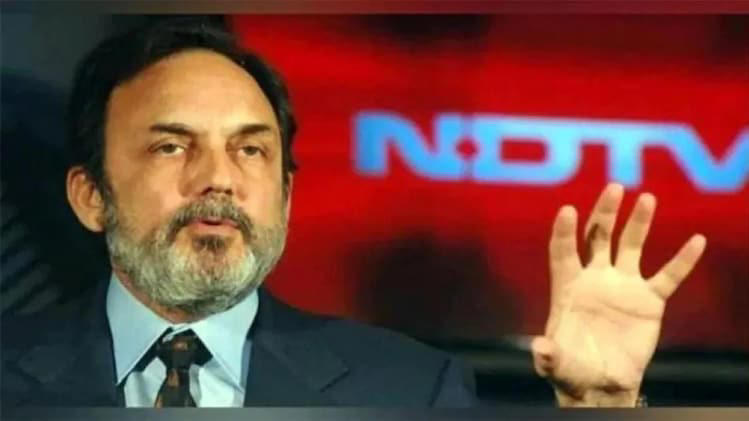 JM Financial, which is managing the offer, said the open offer to acquire 1.67 crore equity shares of a face value of Rs 4 each is likely to close on December 5, 2022. The settlement price for the deal is Rs 294 per share. Earlier, the Gautam Adani-led company had said that it would make its open offer to acquire a stake in NDTV from October 17 to November 1.
On the other hand, the last date for filing post offer report with the Securities and Exchange Board of India (SEBI) has also been revised to December 26, 2022.
On 23 August, Adani Group-backed Vishwapradhan Commercial Private Limited (VCPL) announced that they would convert a loan of Rs 400 crore given to RRPR (Radhika Roy Prannoy Roy) in 2009 into a 29 percent stake in NDTV. It later said it was looking to acquire an additional 26 percent shares from the public through an open offer on 17 October. Since VCPL held shares of NDTV, post its acquisition, Adani Group now owns a 29 percent stake in NDTV.
In 2009, VCPL and the Roy family had agreed to a loan agreement through which the media house borrowed Rs 403 crore without interest for 10 years by pledging its 29 percent stake in NDTV. Since the Roy family could not repay the loan, after the acquisition of VCPL, the Adani group untied clauses in the loan agreement that allowed them to retain a substantial portion of NDTV's shares.
Days after the announcement, NDTV's founder promoters – Radhika Roy and Prannoy Roy – argued that the deal could not go ahead without SEBI's nod.
As per the details, SEBI barred the founders of NDTV from the securities market for two years in an order passed on November 27, 2020, and the period expires on November 26 this year.
The founders of NDTV had said that since restrictions are in order, prior written approval from SEBI was required for Vishwapradhan Commercial Private Limited (VCPL) to exercise the conversion option on the warrants.
To this, RRPR Holding Ltd and the Adani group approached SEBI seeking clarity on the applicability of the regulator's earlier order regarding the conversion of warrants into shares.
Adani Group had rejected NDTV's claim saying that promoter entity RRPR Holding was not part of the regulator's order that barred Prannoy and Radhika Roy from accessing the securities market.
The Adani group first took over VCPL from its owner and exercised an option to convert the unpaid loan into a 29.18 percent stake in the news channel company. The promoters of NDTV claimed that they were completely unaware of the acquisition.