27/02/2022
Noida Authority took unilateral action, people demanded the removal of encroachment in the entire sector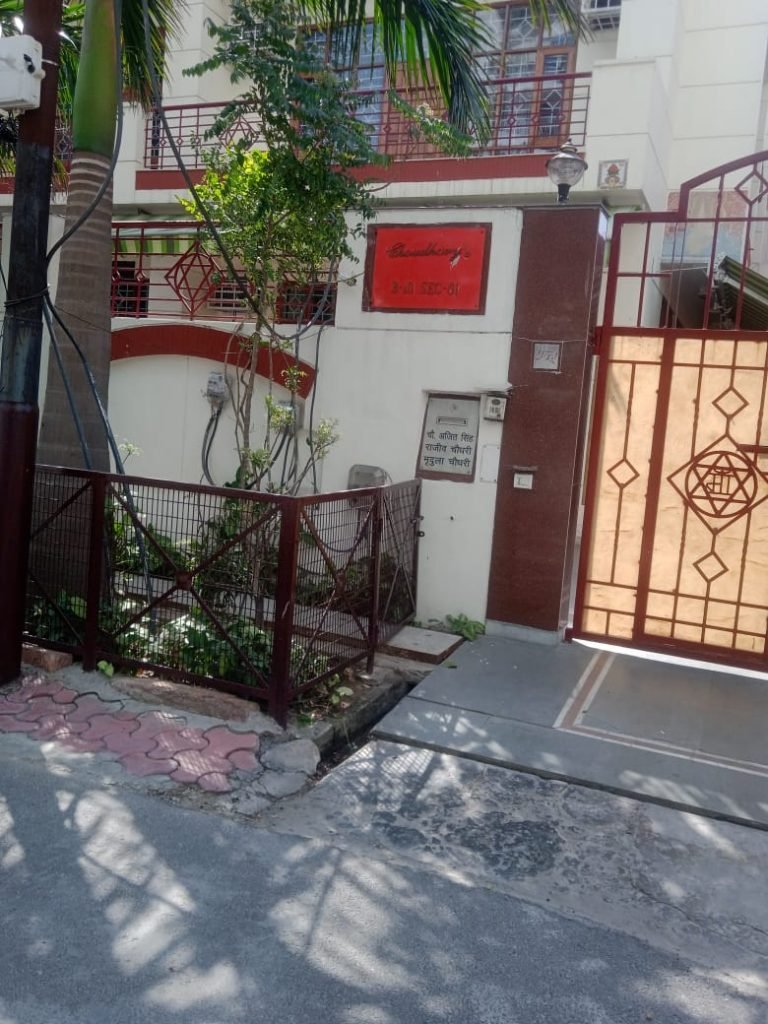 New Delhi: Acting on illegal encroachment, the Noida Authority on Thursday, February 24, broke the small temporary enclosure meant for storage of dry leaves. These leaves were being used for making compost in Aerobins with wet garbage collected from residents in society.
The people of the society say that under the 'Swachh Bharat Abhiyan', dry and wet waste in the society is being segregated, and then dry leaves were mixed with the segregated wet garbage to make compost from the wet waste inside the society. For this, he had made small steel storage outside the gate of the society to store dry leaves. But the employees of Noida Authority did not spare that either.
Society authorities say that the Noida Authority did not give any notice for this and taking unilateral action broke the enclosure for making this compost.
The people of the society said that this action has been taken at the behest of the secretary of RWA living in Sector 61, while he himself has encroached outside his house. But his nexus is being told with the employees of Noida Authority.
When the people of Indraprastha Sahakari Housing Society Limited complained to the Noida Authority that encroachment has taken place in all the blocks of Sector 61. On this, Noida Authority officials assured that action would be taken against all. But this did not happen, only after breaking a small enclosure of their society and employees of Noida Authority has gone back without taking any action on any other encroachments.
The people of the society have demanded from the top officials of Noida Authority not to take unilateral action at the behest of any person, but the encroachment in the entire sector should be removed at the earliest.
About Author
CoCo