The opinion poll released by Zee News-Matrize shows no clear winner in the upcoming Karnataka Assembly elections, with the BJP emerging as the single largest party with 109 seats. In this opinion poll, the Congress party is trailing on 81 seats. Meanwhile, JD(S) is poised to emerge as the kingmaker in this election with 31 seats.
The poll predicted a 42% vote share for the saffron party, while it gave the grand old party a 40% vote share. According to this poll JDS is estimated to get 15% vote share while others will get 3% votes.
According to the survey, Prime Minister Narendra Modi is expected to be an important factor in determining the outcome of the election. On the other hand, Rahul Gandhi's 'Bharat Jodo Yatra' is not expected to have much impact on the performance of the Congress party. Additionally, the survey suggested that Mallikarjun Kharge's derogatory remarks about Narendra Modi being a "poisonous snake" could work in favor of the Bharatiya Janata Party.
Karnataka elections 2023: BJP's manifesto promises for Bengaluru
Bommai most popular face for CM post
The Zee News-Matrix opinion poll also revealed other results, which showed that BJP's sitting Chief Minister Basavaraj Bommai is the preferred candidate among the people, followed by Congress's Siddaramaiah, JD(U)'s H.D. Kumaraswamy, and D. Shivakumar of the Congress.
However, most of the people have expressed satisfaction over the performance of the Chief Minister as per the election results.
Zee News-Matrize claims that their opinion poll on the upcoming Karnataka assembly elections has the highest sample size among all other polls. They selected 1.80 lakh males and 1.12 lakh females from both rural and urban areas for the survey. The pollsters have also acknowledged a possible 5% margin of error in the poll results.
karnataka election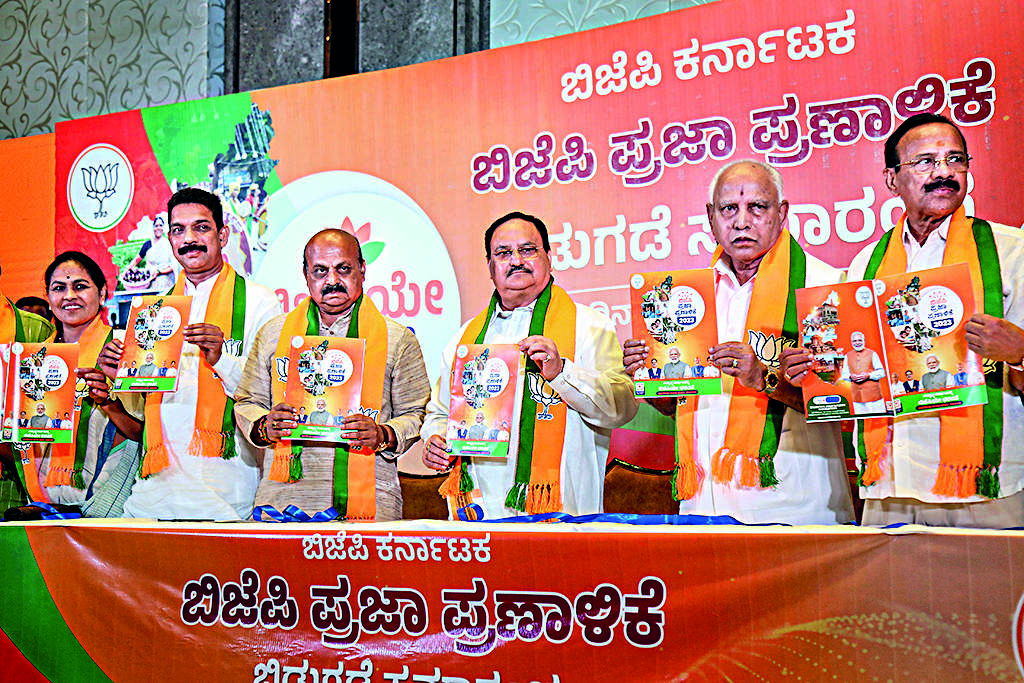 Karnataka assembly elections will be held on May 10 and the counting of votes is to be held on May 13. There are a total of 224 assembly seats in the state.
The upcoming elections are expected to be a triangular contest between the Congress, the BJP and the JD(S). However, AAP is also participating in the race while Bahujan Samaj Party (BSP), CPI, CPI(M), AIMIM and Social Democratic Party of India have also nominated their candidates.