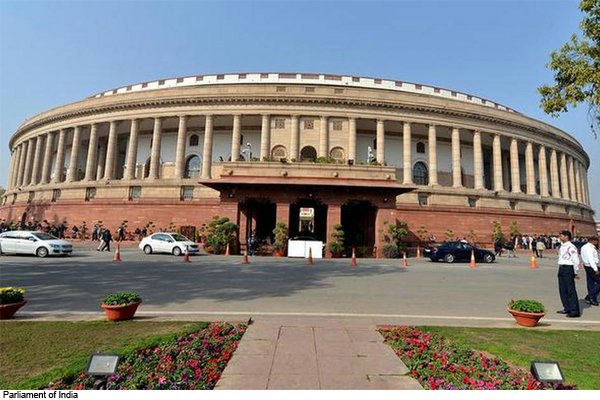 New Delhi: There was a lot of shouting against the Government in the Rajya Sabha on Tuesday, following which the proceedings were postponed till 9 am tomorrow. In the Lok Sabha, the business started only in the second shift.
Today, Defence Minister Rajnath Singh gave a statement in the Lok Sabha on the conflict between India and China. He assured the House that India is ready to deal with China. Earlier, on Monday, on the first day of the monsoon session of Parliament, the Government introduced five bills, including a bill for the reduction of salary of ministers in the Rajya Sabha. Minister of State for Home Affairs Nityanand Rai introduced the Salaries and Allowances (Amendment) Bill, 2020.
According to the agenda of the Upper House, this bill was to be introduced by Home Minister Amit Shah. In the same year, the government had issued the Salaries and Allowances (Amendment) Ordinance, 2020, in which there was a provision to cut the allowances of ministers by 30 percent in view of the corona virus.
Health Minister Harsh Vardhan enacted the Pandemic Diseases (Amendment) Bill, 2020. On passing this bill, it will replace the ordinance issued this year, which is related to the safety of health workers. Harsh Vardhan also introduced the Central Homeopathy Council (Amendment) Bill, 2020 and the Central Medical Council of India (Amendment) Bill, 2020.