11/05/2021
Oxygen Express supplies a record 831 metric tons of liquid medical oxygen in one day
New Delhi: Indian Railways continues to provide relief to the people by continuing their campaign of supplying liquid medical oxygen on demand from various states of the country, facing the challenges presently and looking for new measures.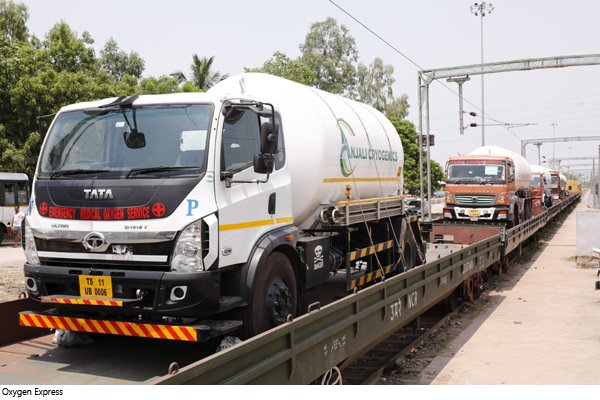 Railways have so far supplied more than 4700 metric tonnes of liquid medical oxygen to 295 tankers in various states of the country. A record 831 metric tonnes of oxygen was transported by Oxygen Express on a single day yesterday. Under this campaign, the journey of 75 Oxygen Express has been completed so far.
Indian Railways is committed to the supply of liquid medical oxygen to the states as much as possible and in as short a time as possible and is continuously working on it.
So far, 293 MT has been supplied to Maharashtra, 1334 MT to Uttar Pradesh, 306 MT to Madhya Pradesh, 598 MT to Haryana, 123 MT to Telangana, 40 MT to Rajasthan and 2011 MT to Delhi. .
The first oxygen express for Karnataka is on its way. This oxygen express originating from Tatanagar in Jharkhand will deliver 120 metric tonnes of oxygen to Bangalore.
The transportation of oxygen carried by the railways is a complex process and the statistics related to the transportation are constantly being updated. Some other oxygen expresses may depart towards their respective destinations late at night.