01/02/2021
Paris Agreement: War of targets, $1 trillion expansion of oil-gas pipeline
Despite a 13% global decline in oil and gas pipeline expansion over the past decade, there is a $ 1 trillion expansion in the world's oil and gas pipeline systems, efforts to achieve the Paris Agreement's goal will be met.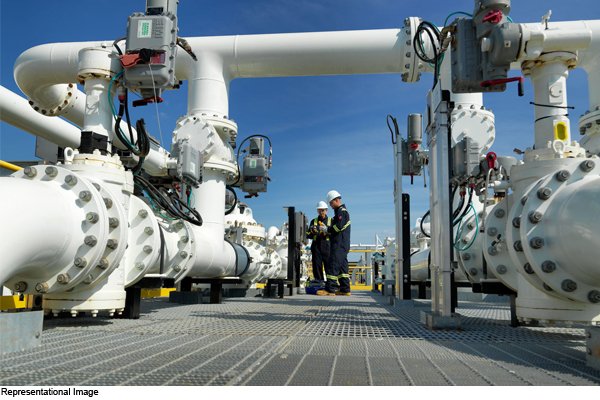 According to a recent survey by Global Energy Monitor, even though oil and gas pipeline expansion has fallen by 13% over the past decade worldwide, pipeline expansion projects worth more than US $ 1 trillion are under development.
This simply means that the pledges made by the world's major economies to achieve carbon neutrality by mid-century are seen to be extremely weak. The report cites seven major policy options available to the Biden administration in the US, to curb pipeline over-building.
The report's findings include:
· Risk of $ 1 trillion in trapped assets. The plan to expand 212,000 kilometers into the global system of oil and gas transmission pipelines, amounting to US $ 1 trillion in capital expenditure, is on a collision course with commitments by most large economies to transition to carbon neutrality by mid-century. Conditions will be established for a large amount of trapped property.
· Lock in on future emissions. Under-construction and pre-construction pipeline projects will support a lifetime increase of 170 gigatons of oil and gas CO2 emissions, just 15% lower than the estimated lifetime CO2 emissions of the fleet currently operating the global coal plant.
Gas dominates in the mixture. 18 of the 20 longest pipelines in development, and 82.7% of all pipelines under construction, will be used for gas. This reflects the success of the fossil fuel industry in raising the myth that gas can be a "bridge fuel" (bridge fuel) for a clean energy future.
· US appears to lead in global capacity addition and climate risk. The US is the major developer of pipelines when measured by capacity. It is equivalent to 19.6 million barrels of oil per day in development. According to the Boston Consulting Group, this expansion presents a major US climate risk because it is the highest greenhouse gas intensity of any major exporter of liquid natural gas.
· China. China continues to expand 32,800 km of the country's oil and gas pipeline network. That network is being consolidated under a new company, Pipe China, which will soon be the largest builder of gas pipelines in the world.
Slowing growth. Global pipeline expansion has slowed over the past decade and some projects were delayed in 2020 due to the Kovid-19 epidemic. Although overall, the expansion curve has twisted rather than broken, with both policy support and financial support by governments and major financial institutions continuing to enjoy pipelines.
Stopping keystone clones: The Biden administration has canceled the Keystone XL pipeline and may determine the fate of "Keystone clones" such as the Line 3 replacement oil pipeline. This will take action in seven key areas — pipeline approvals, green stimulus measures, FERC (FERC) appointments, executive actions, cabinet nominations, foreign subsidies and approvals for oil and gas export terminals.
Some restrictions on midstream financing. Analysis of the Permian Basin, which defeated Saudi Arabia's Gawar Field to become the largest producing oilfield in the world, shows financial support by more than 100 institutions. While 50 major financial institutions have now implemented policies limiting support for tar sands or Arctic extraction, so far only four have restricted pipelines.
Pipelines are losing their social license. High-profile pipelines are being canceled or delayed due to intense opposition from landowners, indigenous groups and climate activists, and changing the perception of pipelines as "safe" investments.
The findings are based on a project-by-project survey of oil and gas pipelines and terminals, the Global Fossil Infrastructure Tracker.
The report's lead author, James Browning, stated, "The policy scenario facing the new administration in 2021 is completely different from what Biden left in 2017. Fossil gas is no longer just a climate solution but as a climate buster This means that Biden is facing a tough decision to rein in gas infrastructure, which is the most effective way to limit emissions. "
GEM (GEM) finance researcher Greg Atkin said, "Last month the head of the European Investment Bank, the world's largest publicly owned financial institution, commented that 'gas is out.' The time has come for other important financial institutions, both public and private, to cease their support for oil and gas infrastructure projects and companies, and to pursue and follow the leadership of the EIB (EIB). "