22/01/2021
PM Awas Yojana (Urban): approval for construction of 1.1 crore houses so far
New Delhi: Construction of 168,606 houses was approved in the 52nd meeting of the Central Clearance and Monitoring Committee under the Pradhan Mantri Awas Yojana Urban. 14 states and union territories participated in this meeting. These houses for the beneficiaries will be built in partnership with the slums under the location redevelopment scheme at affordable rates.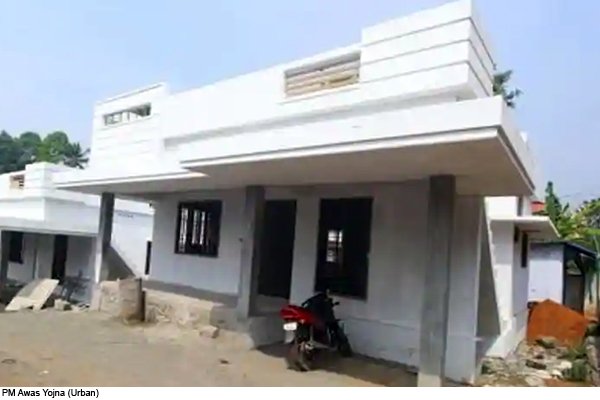 States have proposed to review the proposed scheme for reasons such as changes in land size due to environmental reasons, inter-urban displacement, and changes in priorities fixed for different types of beneficiaries. More than 70 lakh houses are under various stages of construction under the scheme and more than 41 lakh houses have been built.
Presiding over the meeting, Secretary, Ministry of Housing and Urban Affairs, Shri Durga Shankar Mishra requested the States and Union Territories to implement the Pradhan Mantri Awas Yojana expeditiously. He said, "Construction works are going on at a steady pace under the scheme. We have to build these houses quickly with physical and social infrastructure. " He appealed to the States and Union Territories to make efforts to provide such houses to the beneficiaries soon. He also asked the states and union territories to expedite the implementation of the scheme of providing houses for rent at affordable rates (ARHCS).
The Secretary said that all states and union territories should learn from the Lighthouse project launched in cities like Agartala in Tripura, Ranchi in Jharkhand, Lucknow in Uttar Pradesh, Indore in Madhya Pradesh, Rajkot in Gujarat, and Chennai in Tamil Nadu. He said that this technique should be followed to build housing on a large scale across the country.
This was the second meeting of the Central Clearance and Monitoring Committee during the Kovid-19 epidemic. The Ministry of Housing and Urban Development has targeted to provide pucca houses to all the beneficiaries in the country by 2022. The country is going to celebrate the 75th anniversary of independence in 2022. The Pradhan Mantri Awas Yojana envisages a home for all. For this, the emphasis is being laid to complete the construction of houses at affordable rates across the country within the stipulated time.