23/09/2021
PM-Cares Fund: Not a Government of India fund, told Delhi High Court
New Delhi: The Prime Minister Citizen Assistance and Relief in Emergency Situation Fund (PM-CARES Fund), a charitable trust under law, has told the Delhi High Court that the fund of the trust is not a Government of India fund and its amount is not in the Consolidated Fund of India.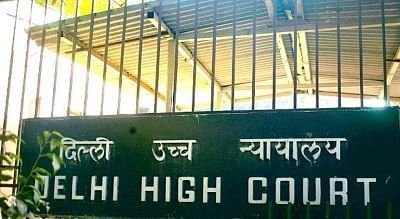 Pradeep Kumar Srivastava, an Under Secretary PMO said, "Whether the Trust is a State or other authority within Article 12 of the Constitution of India or whether it is a provision contained in Section 2 of the Right to Information Act, in particular, Rights Act, disclosure of third party information is not allowed.
The submission was made in response to a petition seeking declaration of the CBM Fund in the State under Article 12 of the Constitution. The petition said that the citizens of the country are aggrieved that a fund set up by the Prime Minister and the trustees like the Prime Minister and the Home, Defense and Finance Ministers has been declared as a fund over which the government has no control.
Srivastava told the court that he works in the trust on honorary basis and the trust works with transparency and its funds are audited by an auditor who is a chartered accountant from a panel prepared by the Comptroller and Auditor General of India.
"In order to ensure transparency, the audit report along with the details of utilization of funds received by the trust is put up on the official website of the trust," the reply said.
It states that all donations received to the trust are through online payment, check and/or demand draft. The amount so received is audited and the expenditure of the Trust Fund is displayed on the website.
Shrivastava said, "In view of the specific provisions of Section 8 of the Right to Information Act, the relief against para 5.3 of the Trust Deed dated 27.3.2020 is insignificant," Srivastava said, referring to the prayer against a paragraph in the Trust Deed by the Constitution. or was not made thereunder or by any law made by Parliament or State Legislature.
The petition filed by Samyak Gangwal states that the CBM Fund was formed by the Prime Minister in March 2020 for a noble purpose of providing assistance to the citizens in the wake of the COVID-19 pandemic and received huge donations. However, the petition states that a copy of the trust deed was issued by the PM-Cares Fund on its website in December 2020, according to which it has not been created by or under the Constitution or by any law made by Parliament.
(with agency input)