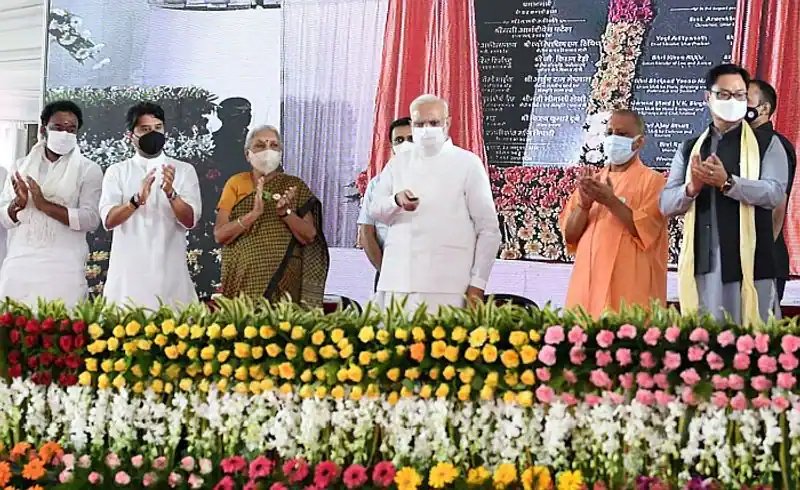 Prime Minister Narendra Modi on Wednesday inaugurated the Kushinagar International Airport in Uttar Pradesh. Built at an estimated cost of Rs 260 crore, the Kushinagar International Airport will facilitate pilgrims from both India and abroad to visit the Mahaparinirvana site of Lord Buddha. Apart from promoting investment and job opportunities in the adjoining districts of Uttar Pradesh and Bihar, the airport will also play an important role in connecting Buddhist pilgrimage sites across the world.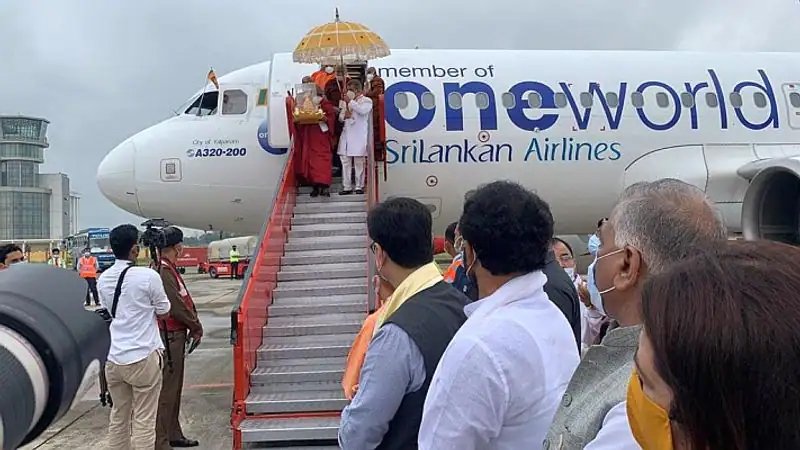 Speaking on the occasion, Prime Minister Modi said that India today is the center of Buddhism across the world. Dedicating the Kushinagar International Airport to the devotion of Buddhist pilgrims, he said that Kushinagar, which witnessed the Buddha's journey from Enlightenment to Mahaparinirvana, is today directly connected to the world.
Development of Kushinagar was a priority for the central and Uttar Pradesh governments, Prime Minister Modi said, adding that special focus was being accorded to creating facilities for developing places associated with Lord Buddha.
The opening of the Kushinagar airport was marked by the landing of the inaugural flight from the Sri Lankan capital Colombo. Onboard the aircraft was a delegation of over a hundred Buddhist monks and dignitaries, including the 12-member Holy Relic entourage. The delegation comprised of Anunayakas (deputy heads) of all four Nikatas (orders) of Buddhism in Sri Lanka — Ramanya, Malwatta, Asgiriya and Amarapura — as well as five ministers of the Sri Lankan government.
Among the relics brought down from Colombo for exposition included the only documented authentic relics of the Buddha in Sri Lanka — the sacred Piprahwa relics — discovered in the late 19th century in India which are kept at the Waskaduwa Viharaya in Kalutara.
After this, the Prime Minister went to the Mahaparinirvana temple and offered prayers in front of the lying statue of Lord Buddha and also planted a sapling of the Bodhi tree. Prime Minister Modi also participated in an event marking Abhidhamma Day, which marks the return of three months of rain for Buddhist monks. During this period, sadhus stay at one place and pray. Eminent monks from Sri Lanka, Bhutan, Nepal, Thailand, Myanmar, South Korea and Cambodia participated in the event.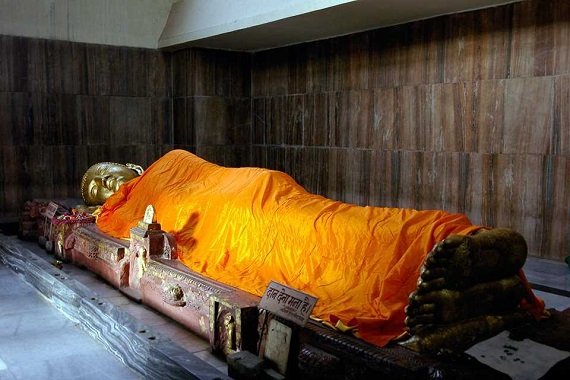 The Prime Minister then visited an exhibition of Ajanta murals, Buddhist sutra calligraphy and Buddhist artefacts excavated from Vadnagar and other sites in Gujarat.
Kushinagar International Airport has longest runway in UP, can handle 8 flights in an hour
Kushinagar International Airport, inaugurated by PM Narendra Modi, has the longest runway in Uttar Pradesh with a length of 3.2 km and a width of 45 m. Built at an estimated cost of 260 crores, it can handle eight flights (four arrivals and four departures) every hour. The airport has a maximum passenger capacity of 300 passengers per hour.