16/11/2021
PM Modi will inaugurate Purvanchal Expressway in UP today, CM Yogi will also be present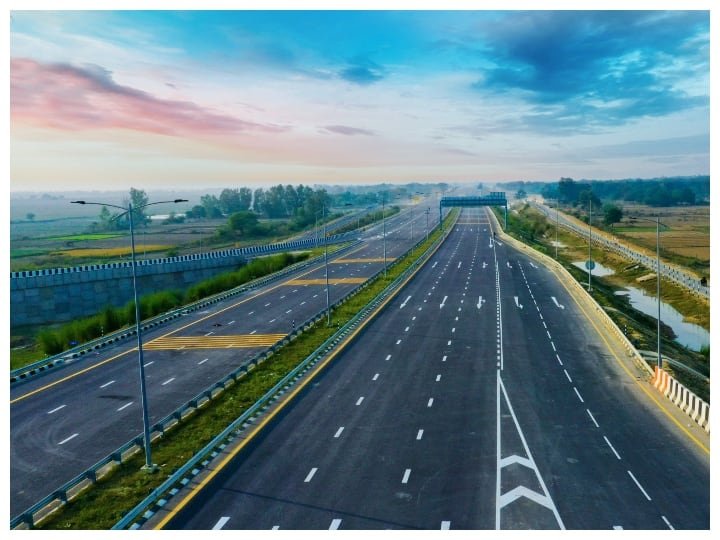 New Delhi: Prime Minister Narendra Modi will inaugurate the Purvanchal Expressway in Uttar Pradesh on Tuesday (November 16). After inaugurating the expressway, PM Modi will also address a public meeting and witness a 45-minute air show organized by the Indian Air Force (IAF).
PM Modi tweeted and said, "Tomorrow is a special day for the development path of Uttar Pradesh. Purvanchal Expressway will be inaugurated at 1.30 pm. This project has brought with it many benefits for the economic and social progress of UP."
Air Force fighter planes will also be landed on Purvanchal Expressway in front of PM Modi and UP CM Yogi Adityanath. Under the 'Touch and Go' operation, the fighter aircraft will touch the expressway and then take off. Aircrafts like Sukhoi, Mirage, Rafale, AN 32, C-130J Super Hercules transport aircraft will be included in the air show.
During this, Chief Minister Yogi Adityanath will also be present. The expressway will pass through nine districts of Uttar Pradesh including Lucknow, Amethi and Ghazipur. This link will also connect important cities like Varanasi, Ayodhya, Gorakhpur and Allahabad through roads.
Uttar Pradesh Chief Minister Yogi Adityanath has said that the Purvanchal Expressway will be the backbone of the economy of the eastern region of the state.
CM Yogi Adityanath said, "This expressway will prove to be the backbone of eastern UP. It will be inaugurated in a grand manner, with an air show. The three and a half kilometer long section near Sultanpur has been developed as an airstrip for emergency landing of aircraft.
What is the specialty of Purvanchal Expressway, on which C-130J Super Hercules aircraft will land with PM Modi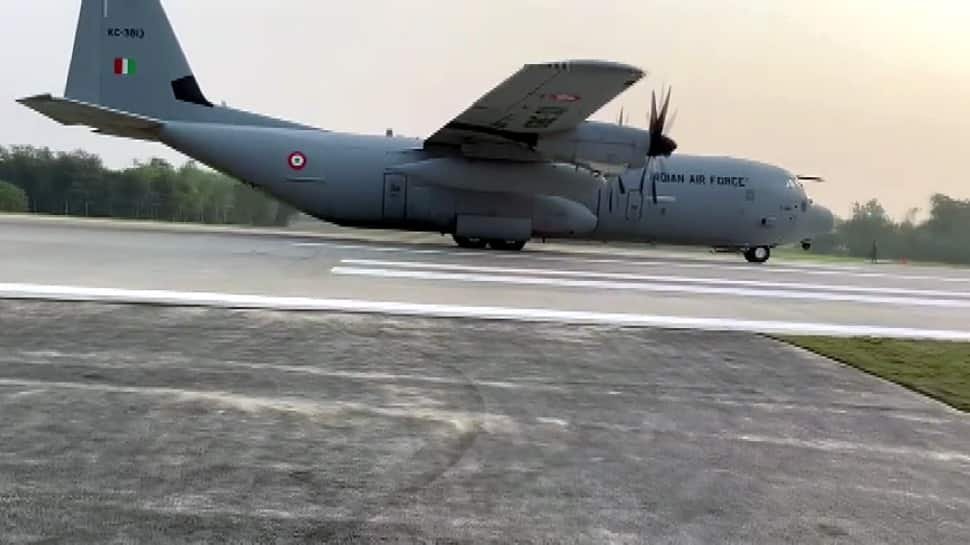 Inauguration of Purvanchal Expressway Before the elections, Prime Minister Narendra Modi is coming to UP to give the gift of Purvanchal Expressway to Uttar Pradesh. PM Modi will land on Purvanchal Expressway at 1.30 pm in Lockheed Martin C-130J Super Hercules aircraft on 16 November. After this, PM Modi will inaugurate the Purvanchal Expressway. This is a mega project of Yogi government of UP. PM Modi will deliver a speech after the inauguration.
With the inauguration of Purvanchal Expressway, fighter aircraft of the Indian Air Force will display their might and might through an air-show on the runway on the expressway, for which the expressway will be located near Kurebhar village in Sultanpur. A one kilometer long runway has been built. Fighter aircraft Sukhoi, Jaguar and Mirage will flypast. The air show will start at 2.40 pm.
Around Rs 20,500 crore was spent on the project
The 341-km-long Purvanchal Expressway will connect Uttar Pradesh's capital Lucknow with the eastern districts including Mau, Azamgarh, Barabanki with the major cities of Prayagraj and Varanasi. UP's Additional Chief Secretary Home Avnish Awasthi said, "There are 13 interchanges, 7 railway over bridges, 7 long bridges, 104 short bridges, 271 underpasses and 525 culverts on the expressway. Police outposts will also be started on this expressway. Any class of aircraft can land on the expressway. About Rs 20,500 crore has been spent on this project so far. He said, 'It used to take more than 6 hours to reach Lucknow from Ghazipur. Now in three and a half hours you can go to Ghazipur and come back. This expressway is of 341 kms. Its design speed is 120 km per hour. , but its stipulated speed is 100 kmph.
Ways to get employment will open for 60 thousand people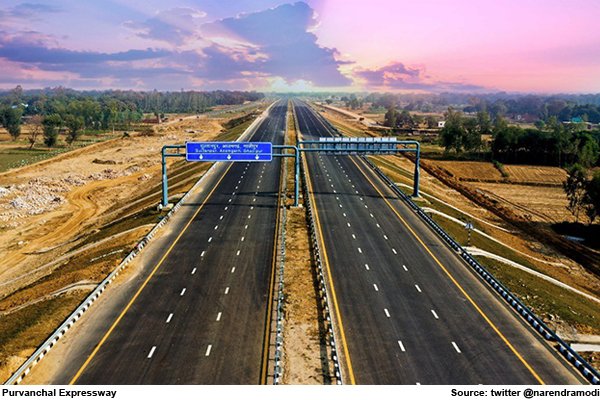 It is being told that this 341 km long expressway will show the path of progress to the people of Purvanchal. Business activities will get a new expansion in the districts falling under the expressway. Industrial clusters will be built on both sides. Employment avenues will open for about 60 thousand people. At the same time, Delhi can now be reached from Ghazipur in just 10 hours. Till now it takes more than 20 hours to reach Delhi from Ghazipur by road. It is known that under the supervision of UPEDA, preparations have been completed for the inauguration of Purvanchal Expressway.
Nine districts of the state are being connected by this highway. These include Lucknow, Barabanki, Amethi, Sultanpur, Ayodhya, Ambedkar Nagar, Azamgarh, Mau and Ghazipur. Purvanchal Expressway starts from Chandsarai in Lucknow and goes till Haidaria village of Ghazipur.