17/09/2021
Prime Minister Narendra Modi's 71st birthday, know about PM here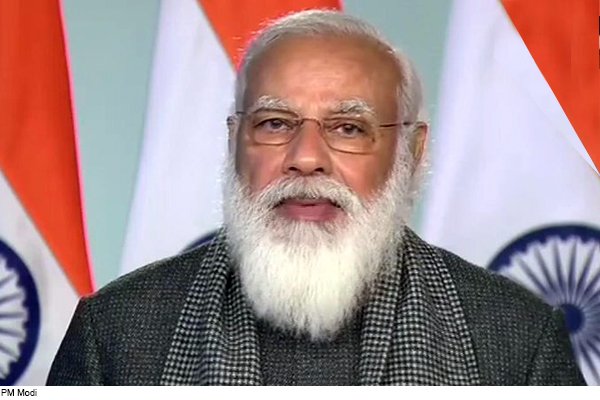 Prime Minister Narendra Modi is celebrating his 71st birthday today. On this occasion, he is getting congratulations from the country and the world. From political parties to social organizations, they are being congratulated. People are congratulating and congratulating them on social media at this time. Leaders of opposition parties, President Ram Nath Kovind, Vice President Venkaiah Naidu, Chief Ministers of states are also included in this list.
History was written in the forecourt of Rashtrapati Bhavan on the evening of 26 May 2014 as Narendra Modi was sworn in as the Prime Minister of India following a historic mandate from the people of India. In Narendra Modi, the people of India see a dynamic, decisive and growth-oriented leader who has emerged as a beacon of hope for the dreams and aspirations of a billion Indians. His focus on development, eye for detail and efforts to make a qualitative difference in the lives of the poor have made Narendra Modi a popular and respected leader across India.
Narendra Modi's life has been a journey of courage, compassion and relentless hard work. At a very young age he had decided to dedicate his life in the service of the people. He showcased his skills as a grassroots level worker, an organizer and an administrator during his 13-year long tenure as the Chief Minister of his home state Gujarat, where he worked as a pro-people and a pro-people movement towards good governance. Started a paradigm shift.
Narendra Modi's inspiring life journey to the Prime Minister's Office began in the streets of Vadnagar, a small town in North Gujarat's Mehsana district. He was born on 17 September 1950; Three years after India got independence. This makes him the first prime minister to be born in independent India. Shri Modi is the third child of Damodardas Modi and Heera Modi. Mr Modi comes from a family of humble origins and modest means. The whole family lived in a small one-storey house which was about 40 feet by 12 feet.
Narendra Modi's formative years taught him early hard lessons as he balanced his academic, non-academic life working in the family-owned tea stall in his spare time as the family struggled to make ends meet. His school friends remember that even as a child he was very hardworking and had a keen interest in debating and reading books. Classmates remember how Mr. Modi used to spend many hours studying in the local library. As a child, he was also fond of swimming.
Mr. Modi's thoughts and dreams as a child were far from those of most children of his age. Perhaps it was the influence of Vadnagar which was once a vibrant center of Buddhist learning and spirituality many centuries ago. Even as a child he always felt a strong desire to bring change in the society. He was highly influenced by the works of Swami Vivekananda, which laid the foundation of his journey towards spirituality and which inspired him to pursue the mission of fulfilling Swamiji's dream of making India a Jagat Guru.
At the age of 17 he left home to travel across India. For two years he traveled the vast landscape of India, exploring different cultures. When he returned home he was a changed man with a clear purpose of what he wanted to achieve in life. He went to Ahmedabad and joined the Rashtriya Swayamsevak Sangh (RSS). RSS is a socio-cultural organization working towards the social and cultural upliftment of India. It was a rough routine for Narendra Modi in Ahmedabad since 1972 when he became an RSS pracharak. His day started at 5 in the morning and went on till late at night. In the late 1970s, a young Narendra Modi also joined the movement to restore democracy in India, which was going through the Emergency period.
During the 1980s, Narendra Modi emerged as an organizing example with his organizing skills while carrying out various responsibilities within the Sangh. A different chapter in Mr. Modi's life began in 1987 when he started working as the General Secretary of BJP in Gujarat. In his first act, Mr. Modi won for the BJP in the Ahmedabad Municipal Corporation elections for the first time. He also ensured that the BJP came second after the Congress in the 1990 Gujarat Assembly elections. Mr. Modi's organizational skills ensured an increase in the BJP's vote share in the 1995 assembly elections and the party won 121 seats in the assembly.
Shri Modi worked as the National Secretary of BJP since 1995 overseeing the activities of the party in Haryana and Himachal Pradesh. As the General Secretary of the BJP organization, he worked to ensure the victory of the BJP in the 1998 Lok Sabha elections. In September 2001, Mr. Modi received a call from the then Prime Minister, Vajpayee, which opened a new chapter in his life, taking him from the tough and difficult phase of organizational politics to the world of governance.