06/11/2021
Punjab Crisis: Now Advocate General hits back at Navjot Singh Sidhu
CHANDIGARH: Congress leader Navjot Singh Sidhu yesterday (November 5) withdrew his resignation from the post of Punjab Congress chief, but Sidhu slammed Punjab Advocate General APS Deol for representing two police accused in the 2015 sacrilege and police firing for his resignation from his appointed post.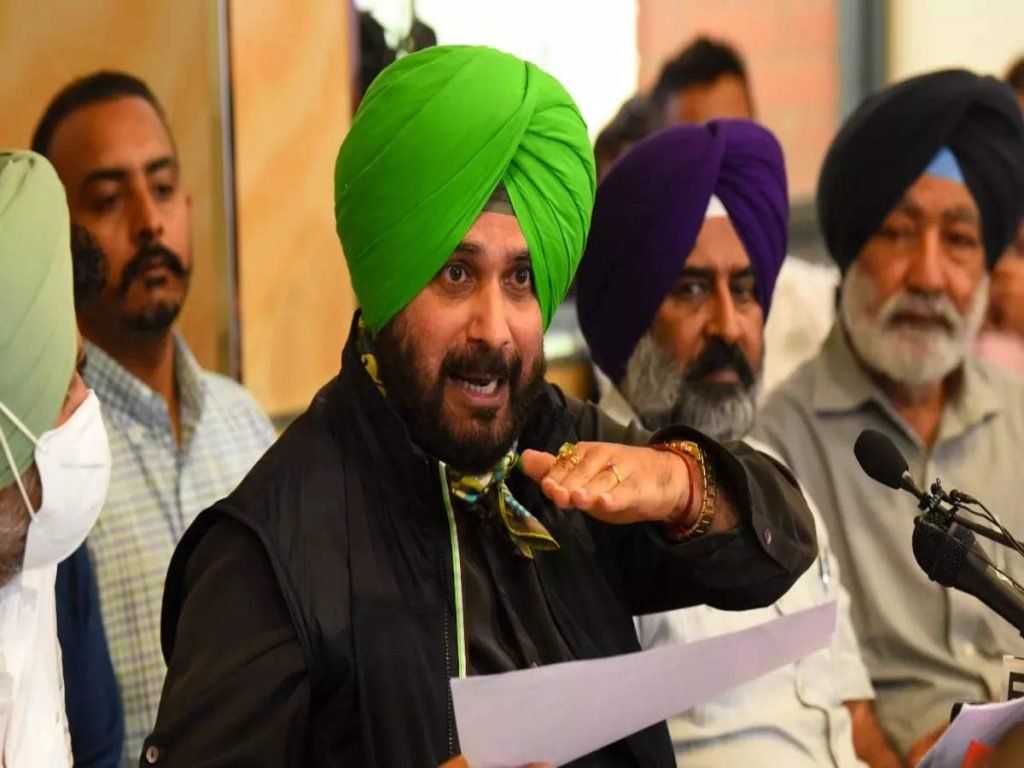 Now, Deol hit back at Sidhu and said that Sidhu is "disrupting the functioning of the government and the office of the Advocate General."
Seeking to derail the sincere efforts of the state government to ensure justice to Sidhu for his "repeated statements in the 'drugs case' and 'unholy cases'," Deol said, "Navjot Singh Sidhu in his But they are spreading misinformation to gain political mileage."
He also said that "a concerted attempt is being made by vested interests to malign the functioning of the Congress Party in view of the impending elections in Punjab for their selfish political gains by politicizing the Constitutional Office of the Advocate General of Punjab."
Meanwhile on Saturday (November 6), Sidhu visited a gurdwara in Faridkot and prayed that exemplary punishment be given to those who sabotaged the Guru Granth Sahib in 2015 which would be "a deterrent for generations to come". Sidhu offered prayers at the Burj Jawahar Singh Wala Gurdwara in Faridkot, from where a copy of the Guru Granth Sahib was stolen in 2015.
Sidhu, during a press conference on Friday, questioned the steps taken by the Charanjit Singh Channi-led state government to bring justice in sacrilege cases and publicizing the report of a special task force on drug cases in the last 50 days. Was. Sidhu also said that he will take over as the Punjab Congress chief the day a panel will be appointed to appoint the new Advocate General and the new Director General of Police.
The former Amritsar MLA has opposed the appointment of state Advocate General APS Deol and Director General of Police Iqbal Preet Singh Sahota, considered Channi's choice.
While Sahota was the head of the Special Investigation Team (SIT) set up by the previous SAD-BJP government to probe incidents of sacrilege, Deol represented former DGP Sumedh Singh Saini in sacrilege-related cases, who served in the state police six years ago. had led. incidents and police firing on protesters.
The previous SAD-BJP government had handed over three cases—theft of a 'bir' (copy) of the Guru Granth Sahib from the Burj Jawahar Singh Wala gurdwara, Bargari and the placing of unholy handwritten posters in Burj Jawahar Singh Wala. And the torn pages of the holy book found in Bargari – to the Central Bureau of Investigation (CBI).
However, the Congress government handed over the probe to an SIT of Punjab Police in September 2018 after the state assembly passed a resolution to withdraw the consent of the CBI to investigate these cases.