22/01/2022
Punjab elections: Former ally SAD, ruling Congress party dominate BJP's first list
The Bharatiya Janata Party's first list of candidates for the February 20 elections in Punjab, announced on Friday, was dominated by leaders who broke away from either their former ally Shiromani Akali Dal (SAD) or the state's ruling Congress party.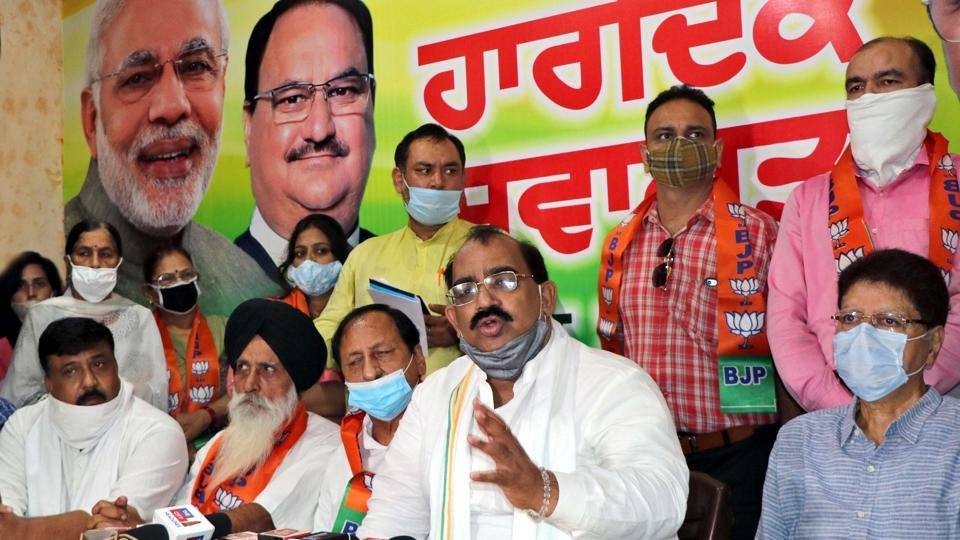 The BJP is contesting around 65 seats in alliance with Captain Amarinder Singh-led Punjab Lok Congress and Sukhdev Singh Dhindsa-led SAD (United). It announced its first list of 34 seats on Friday. Nearly a third of the candidates in the list had either left the Congress or the SAD before the elections.
The candidate from Ferozepur city, Rana Gurmeet Sodhi, a minister in the Captain Amarinder Singh cabinet, had joined the BJP last month. Similarly, Namisha Mehta, who had entered the fray from Garhshankar, was in the race for Congress ticket a few days back and jumped.
Former Congress MLA Arvind Khanna, who joined the BJP earlier this month, has been fielded from Sangrur, while former Congress MLA Mohan Lal Banga has been fielded from the Banga SC seat.
Former SAD leader Didar Singh Bhatti and former Yuva Akali Dal leader Gurpreet Bhatti have also been fielded by the saffron party from Fatehgarh Sahib and Khanna respectively.
Similarly, Talwandi Sabo's candidate Ravipreet Singh Sidhu was a former Akali Dal treasurer and general secretary, while Sri Hargobindpur SC candidate Baljinder Singh Dakhoa had joined the BJP last year. Jalalabad candidate Puran Chand was the joint secretary of the SAD.
IAS office-turned-politician Sucha Ram Stair, who recently floated a political outfit – Kirti Kisan Sher-e-Punjab Party, has been fielded from Gill constituency. Kanwarvir Singh Tohra, grandson of former SGPC president Gurcharan Singh Tohra, has been fielded from Amloh. Ashwani Sharma's name was taken from Pathankot late on Friday evening.
Party sources said the decision to take off a large number of turncoats was taken in view of his victory. But a section of the party was disappointed with the first list, claiming it overlooked committed leaders who had switched allegiance to their respective parties.