08/01/2021
Ready to consider any proposal other than the repeal of agricultural laws: Agriculture Minister Tomar
New Delhi: A day before the crucial talks between the Center and the protesting farmer unions, Union Agriculture Minister Narendra Singh Tomar said on Thursday that the government would make any proposal, other than repealing the three agricultural laws, which is the main demand of farmers. Ready to consider.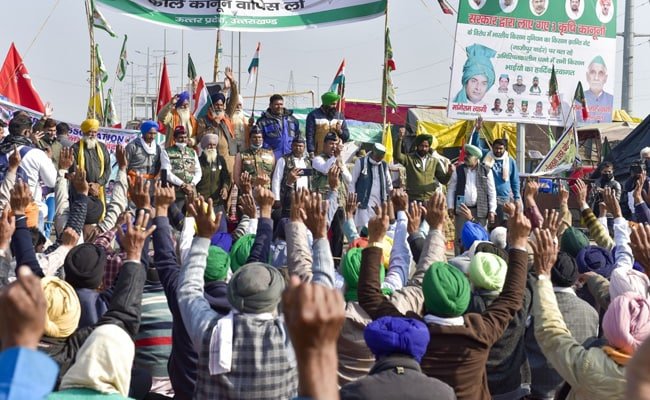 Tomar, who is leading the talks with the farmers 'organizations from the government with Food Minister Piyush Goyal and Minister of State for Commerce Som Prakash, said that they cannot say right now that on January 8, at 2 pm, at the Vigyan Bhawan, 40 protests of farmers' organizations What will be the outcome of the meeting together.
The minister refused to make any proposal to end Punjab's Nanaksar Gurdwara chief Baba Lakha as the state's noted religious leader. When asked about the possible outcome of the January 8 meeting, Tomar told reporters, "I can't say anything right now." It depends on what issues will come up for discussion in the meeting. "
Following talks with the government, thousands of farmers on Thursday took out tractor marches from the protest sites of the Singhu, Tikri and Ghazipur borders and Rewasa in Haryana against three agricultural laws amid heavy police deployment.
According to the protesting farmer unions, this is just a 'rehearsal' for their proposed January 26 tractor parade that will be moved from different parts of Haryana, Punjab, and Uttar Pradesh to the national capital.
The last seven rounds of talks between the Center and 40 protesting farmer organizations have so far failed. However, there was some success in the December 30 meeting when the agitating peasants accepted the government's demand for electricity subsidy and stubble burning.
The protesting farmers have been camping on the borders of Delhi for more than a month and are demanding the withdrawal of all three laws. They are also seeking a minimum support price (MSP) guarantee for crops. Most of these protesting farmers are from Punjab and Haryana.